American Bully Kennels ABKC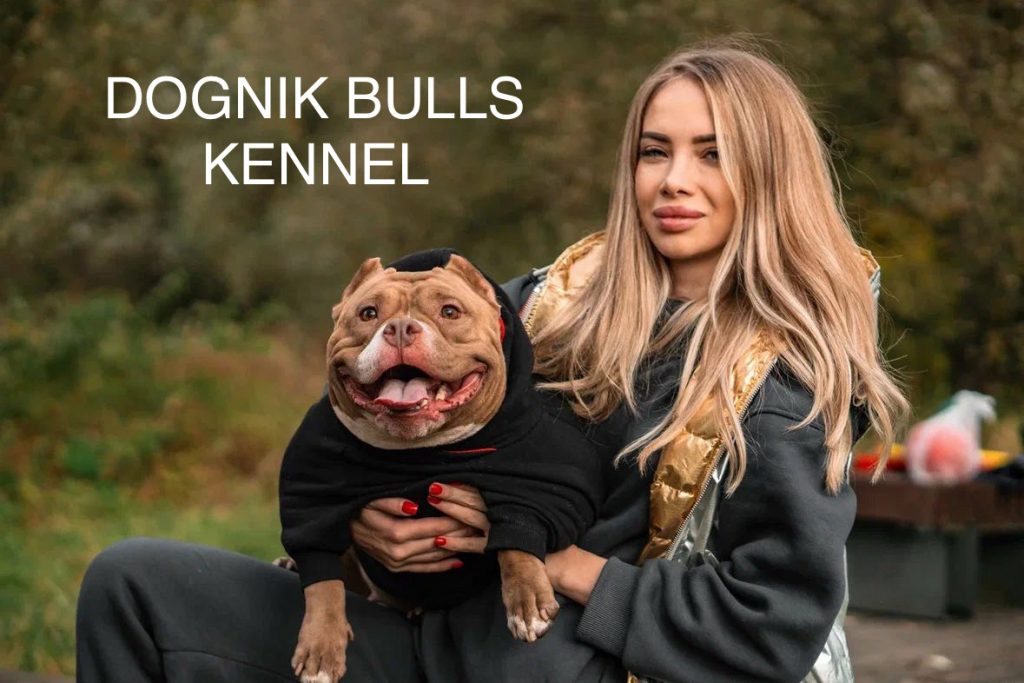 American bullies from the Dognik Bulls kennel have a friendly character and love for their family. They have good brains, an excellent nervous system and a strong attachment to their owners. Our ABKC American Bully breeding line is designed to produce healthy, active, reliable, kind dogs of the Pocket, Standard, and Classic types. For family life, sports competitions at the amateur level, exhibitions around the world (in the ABKC, FCI, etc.).
Only our breeding program based on premium American Bullies can give such excellent results.
The breeders in our ABKC American Bully nursery were brought from America, Italy, and Russia. Here is an example of adult American bullies from the Dognik Bulls nursery. Please note that our dogs have good strong paw joints, wide nostrils (our American bullies breathe, and do not choke like dogs with narrow nostrils), harmonious body structure (there are no dogs with extreme sizes or disproportionate).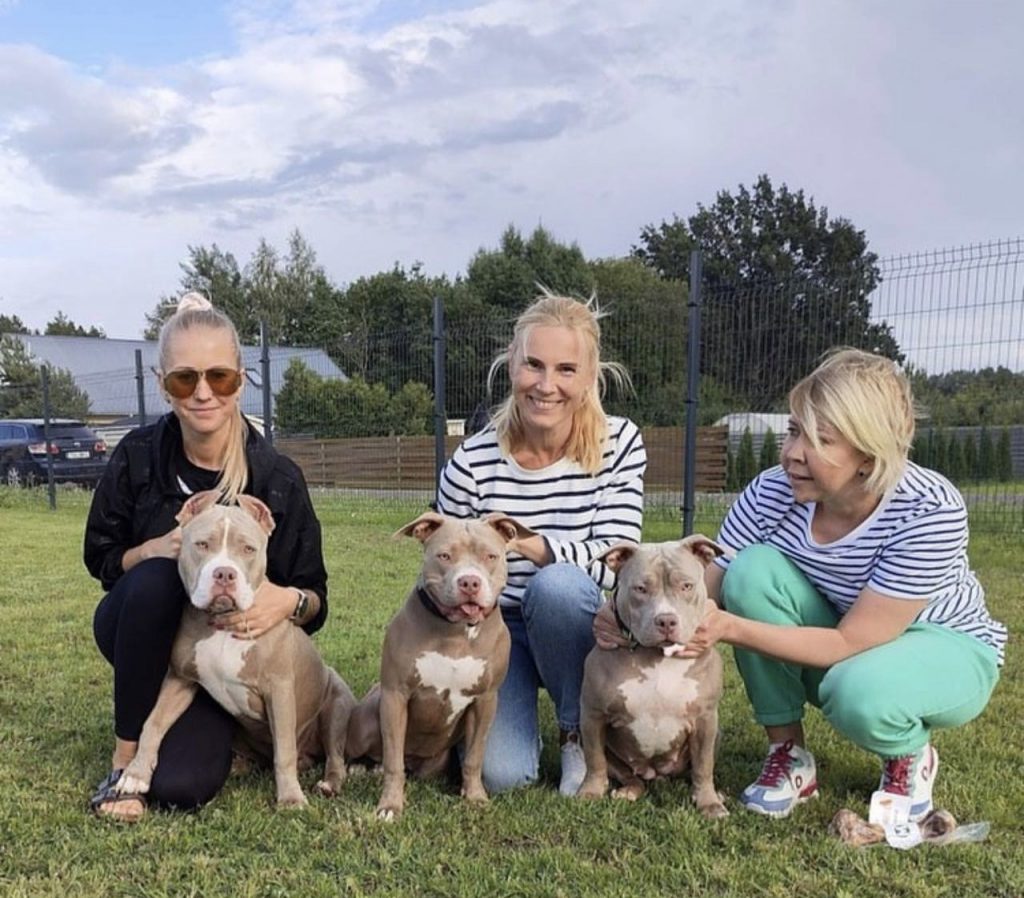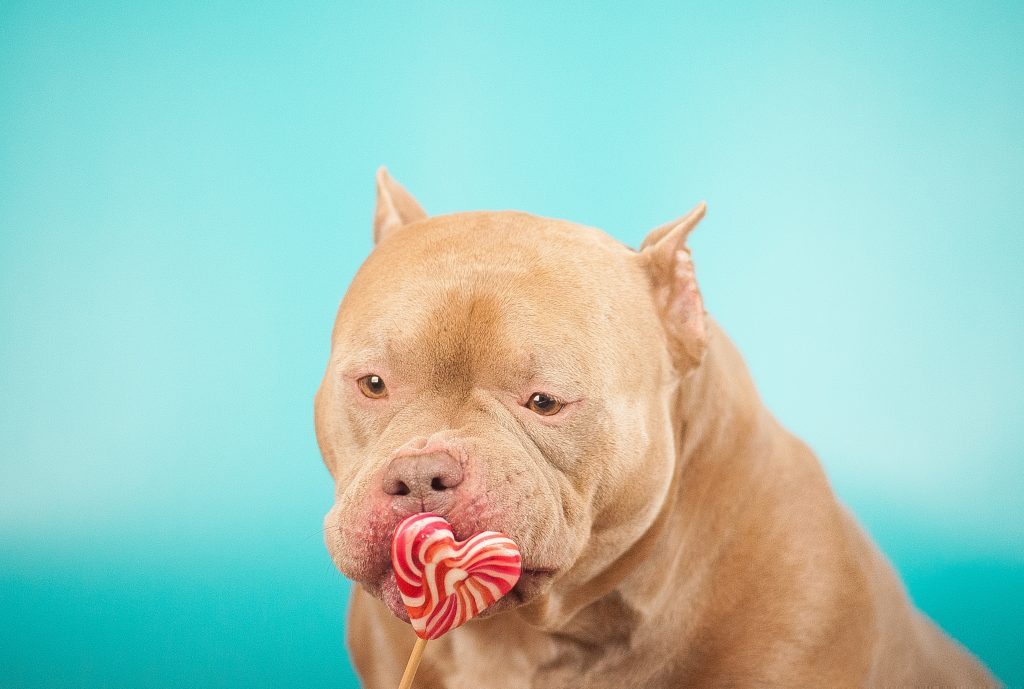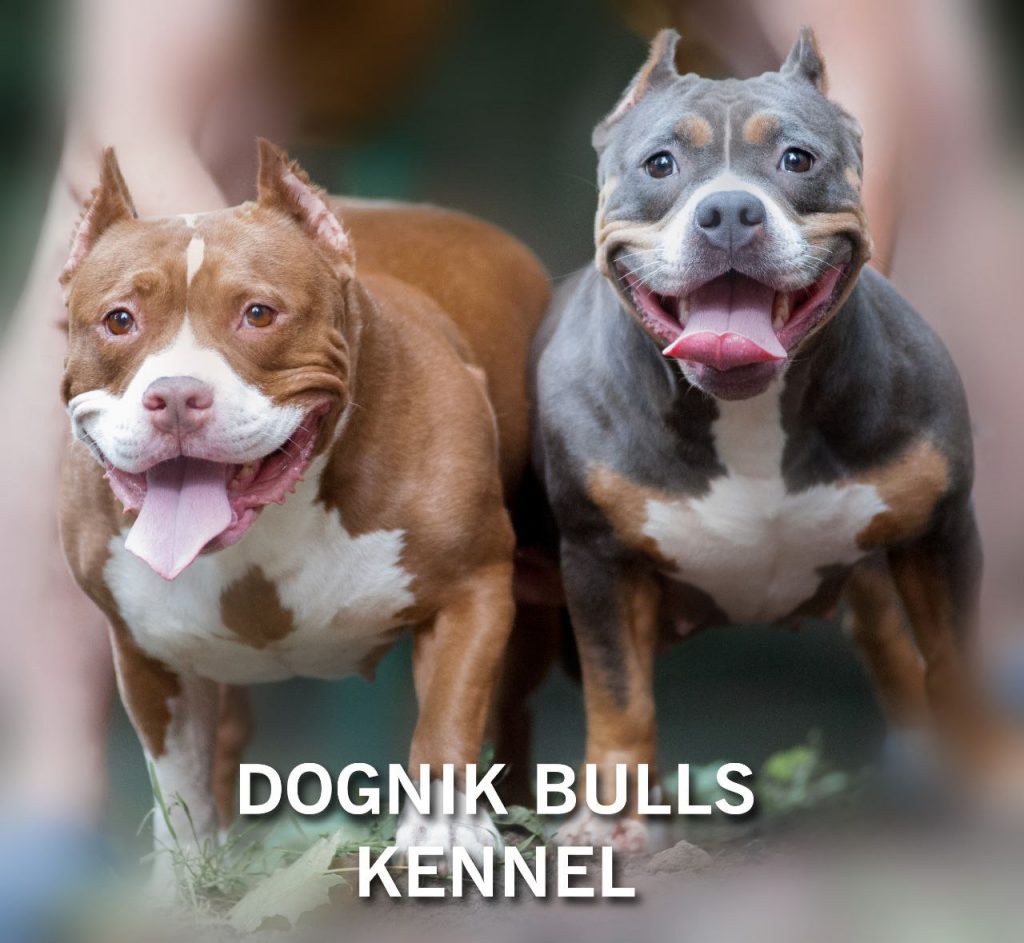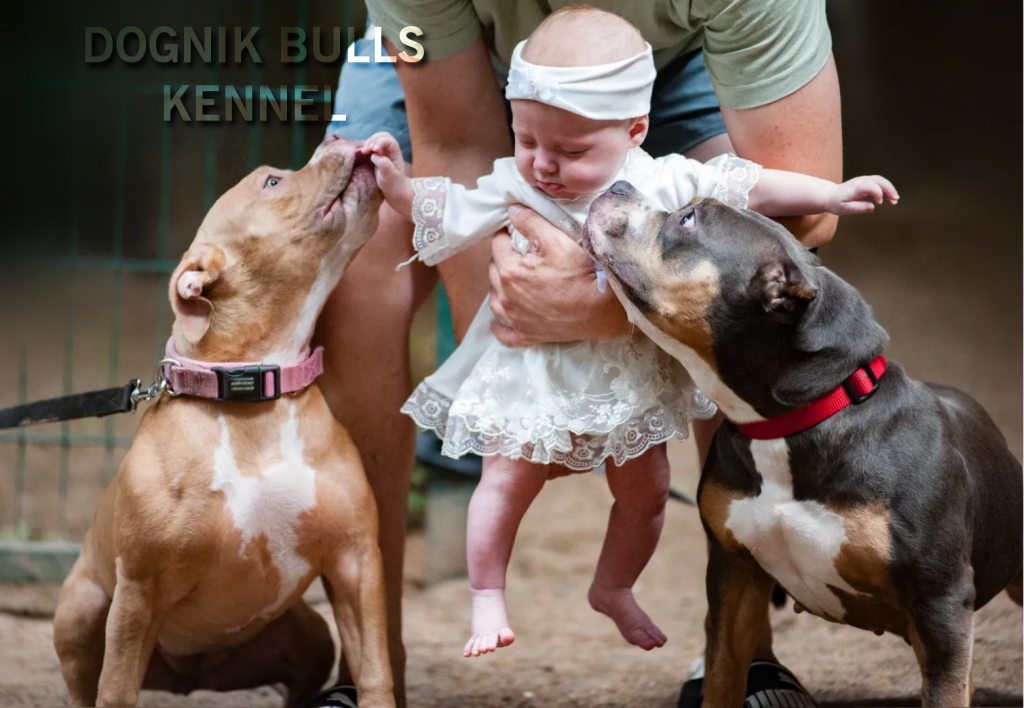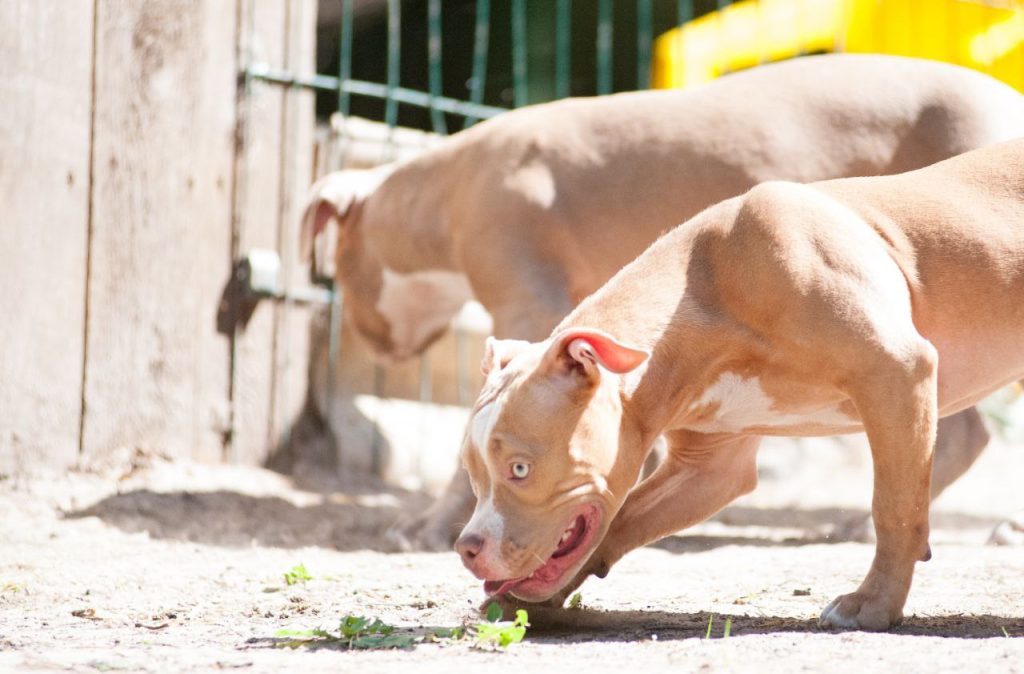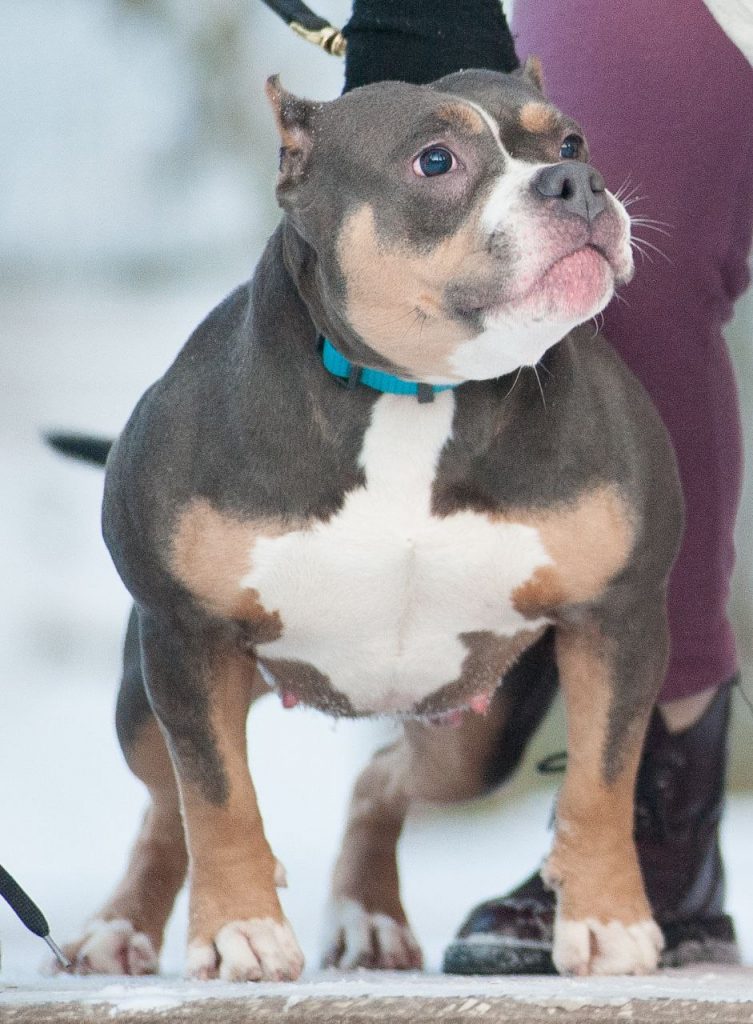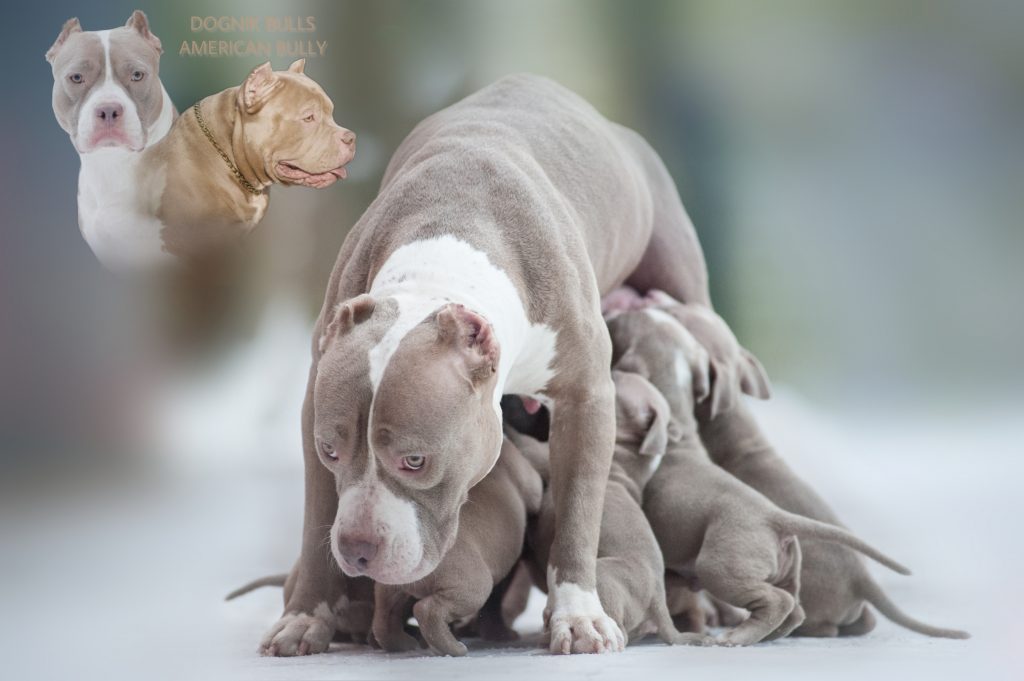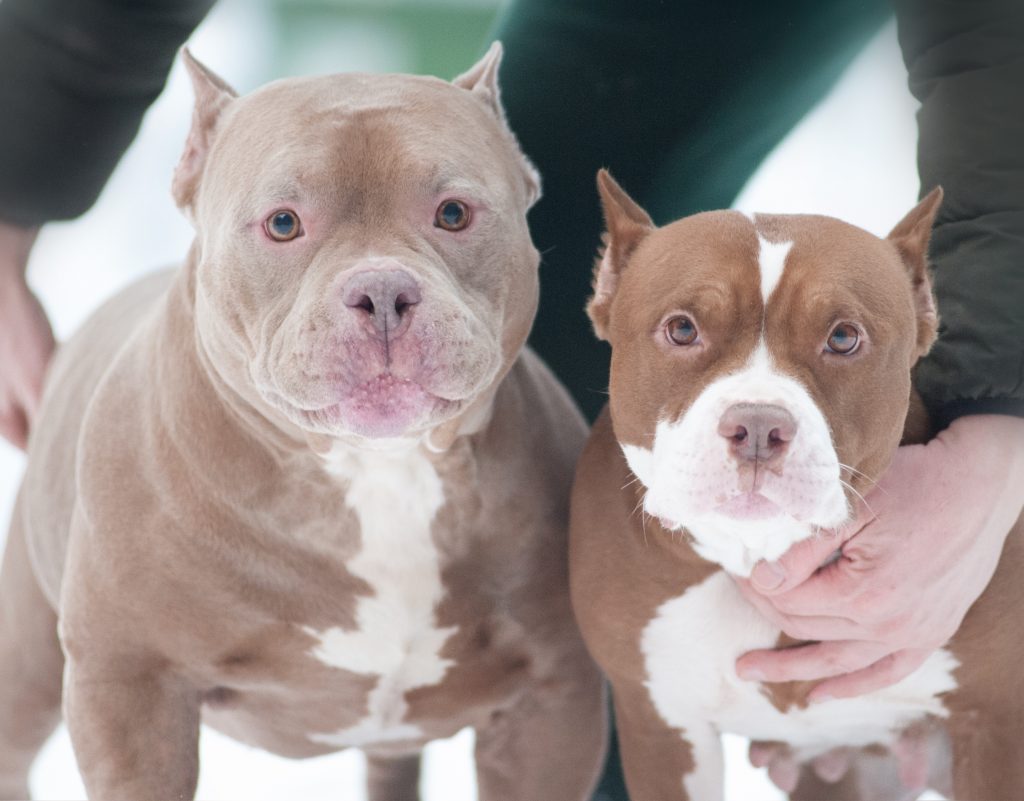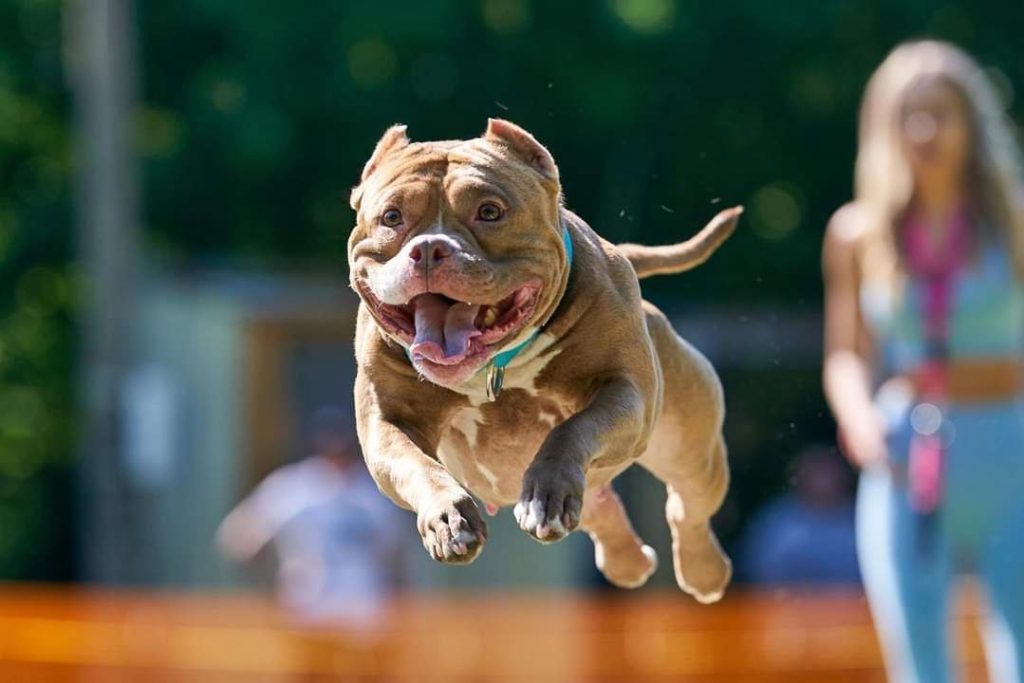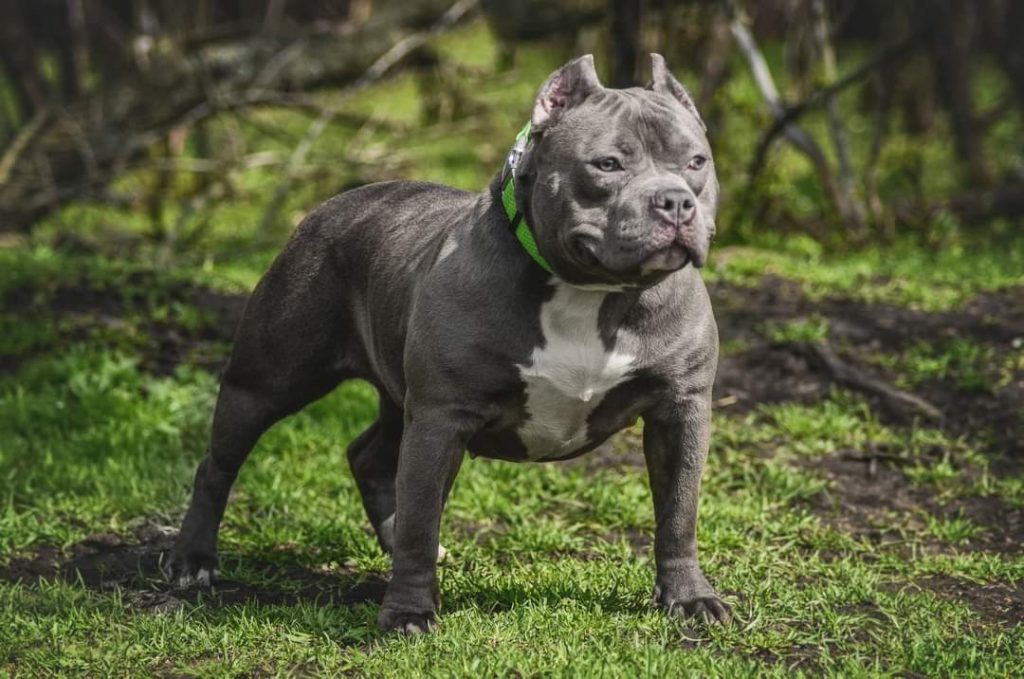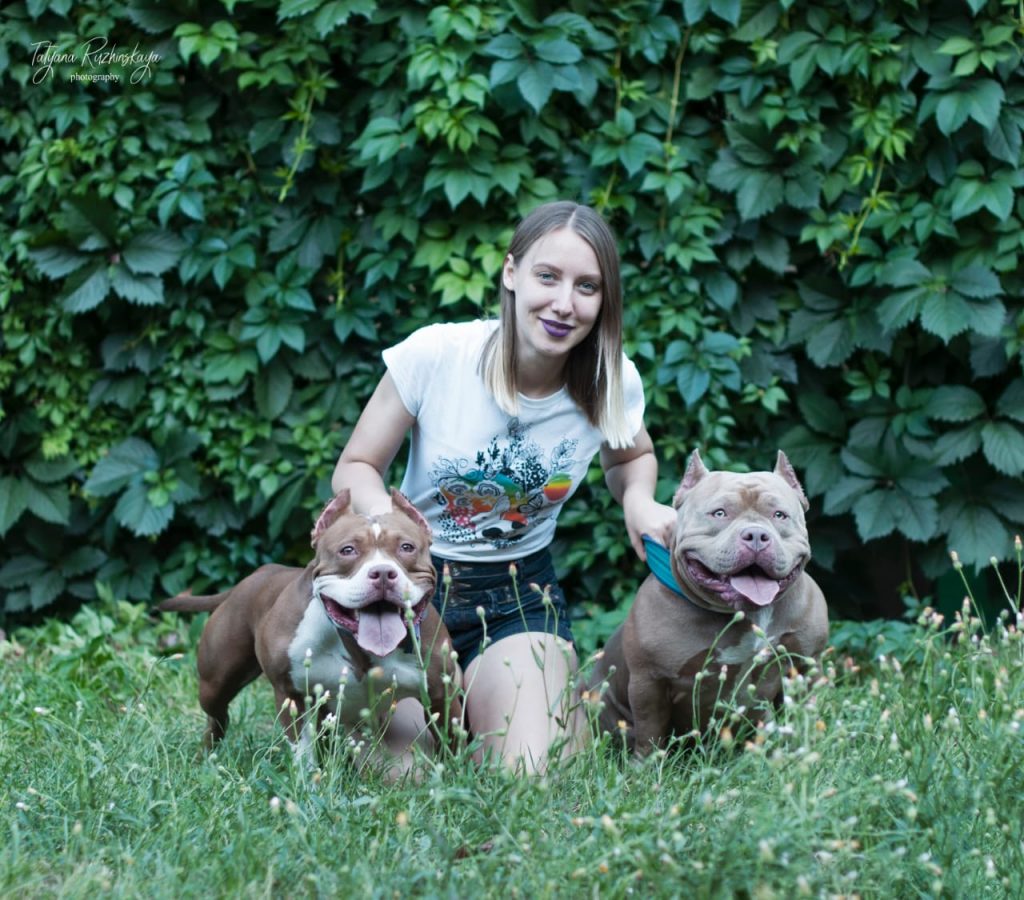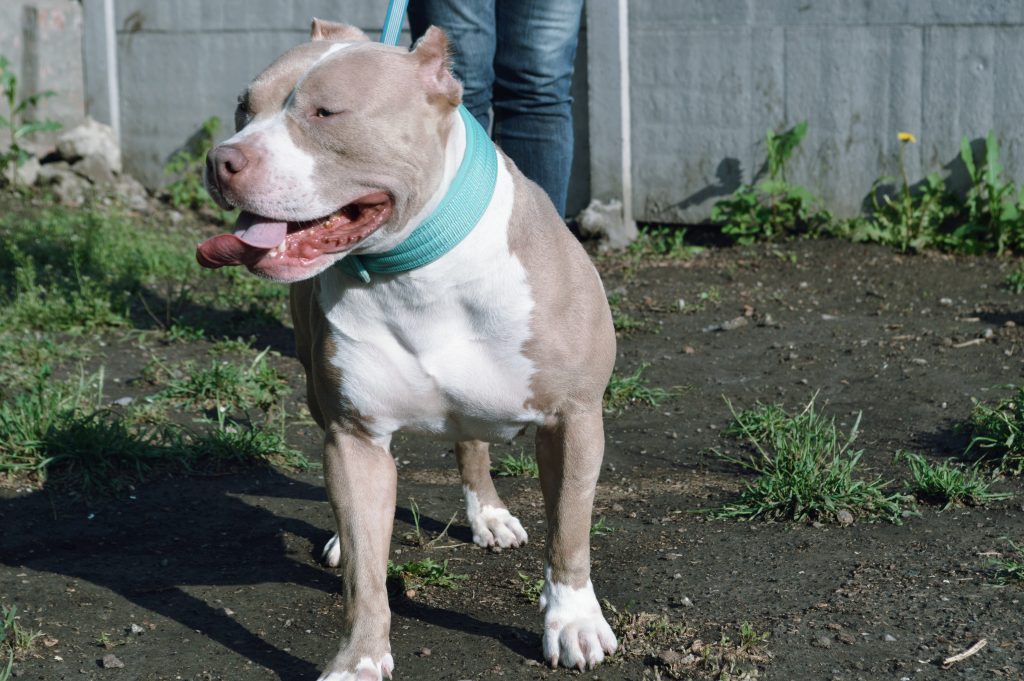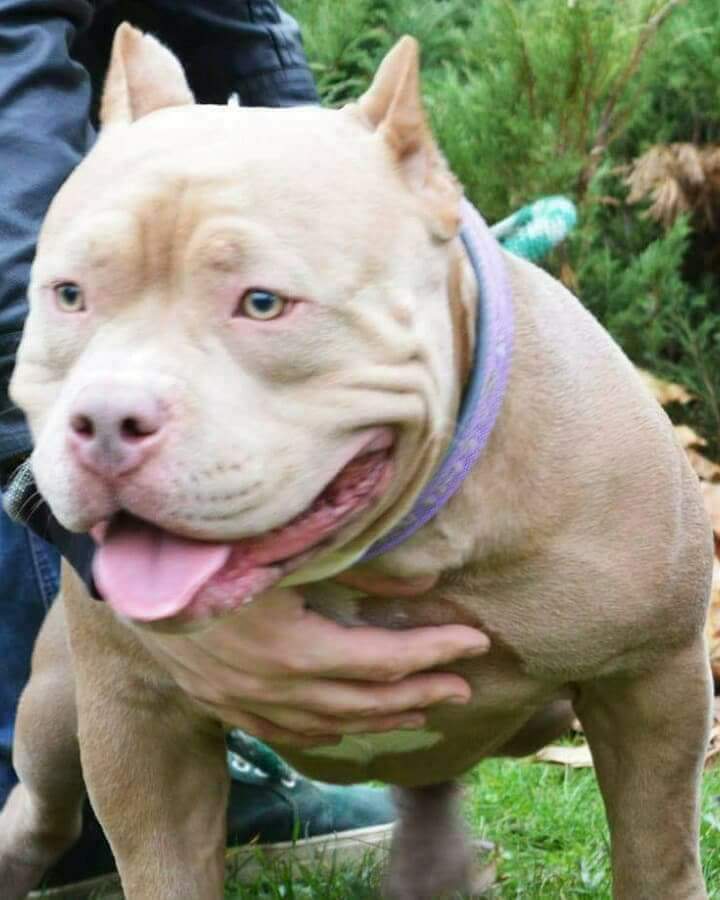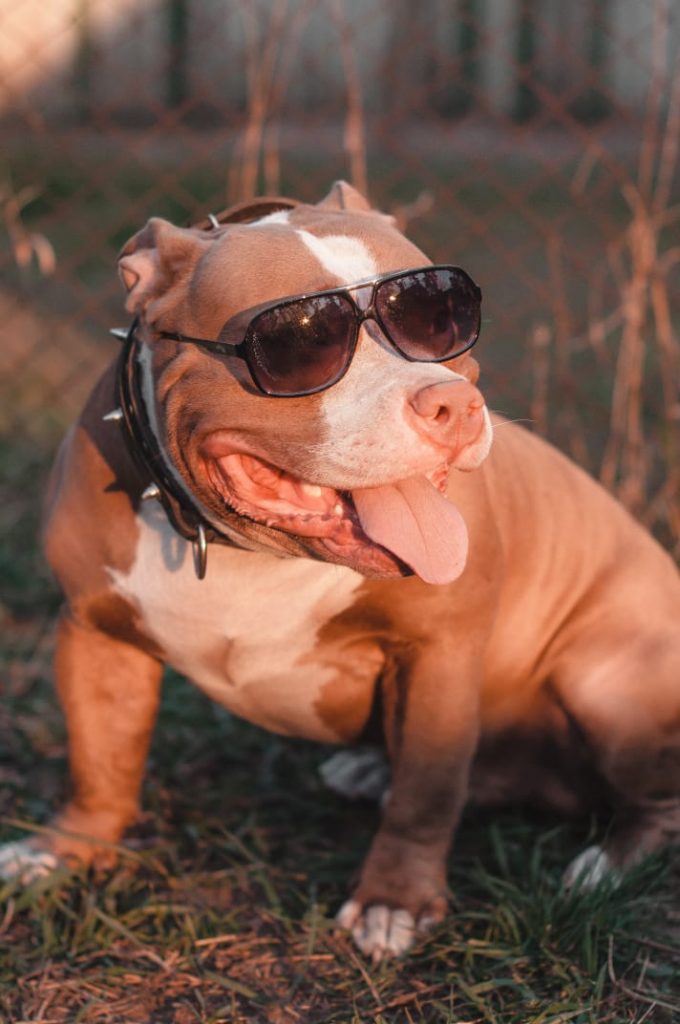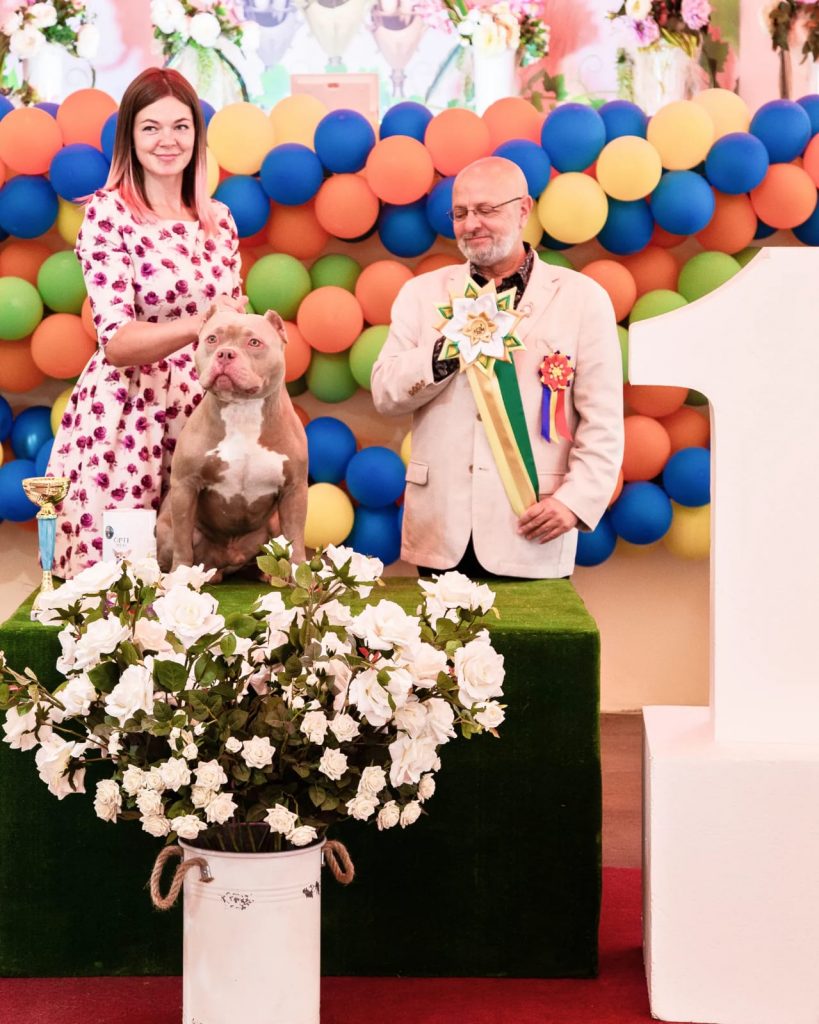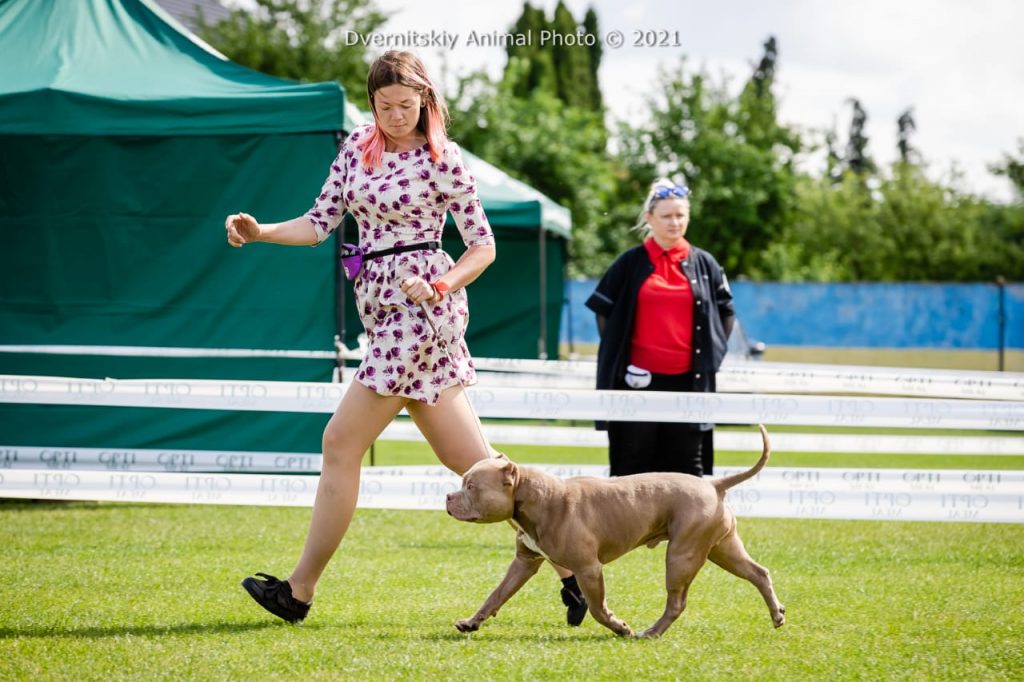 We spare no time and money to develop our kennel and our dogs. That's why we brought (and continue to bring) the best American Bullies from all over the world. We have our bullies examined by a veterinarian annually. We take all breed genetic tests. American bullies of our personal highest quality can only be purchased from us, in the Dognik Bulls nursery ABKC.
Quality breeding of American Bullies ABKC is not roulette! This is a calculated and analyzed system from all sides. How to get only healthy dogs (quality parents + health examinations and experience in breeding dogs). How to get dogs with a stable nervous system.
Using our knowledge and experience, we always get consistently good American Bully puppies. And if you remove at least one ingredient from this pyramid of knowledge, then only one or two good puppies will be born from a whole litter of 5-10 puppies. Therefore, it is so important for buyers to choose an old, reputable and knowledgeable American Bully cattery ABKC. To buy a puppy and enjoy a gorgeous dog for the rest of your life.
Our dogs are champions in the ABKC, FCI systems, and champions of different countries in other organizations. Also, American bullies from the Dognik Bulls kennel participate and win in sports competitions in weight pulling, racing, long jump, high jump and so on.
ABKC American Bully Kennel currently has puppies for sale. The average price of an ABKC American Bully puppy in our kennel is 2000 euros. We can deliver to any country in the world (our dogs already live in 25 countries).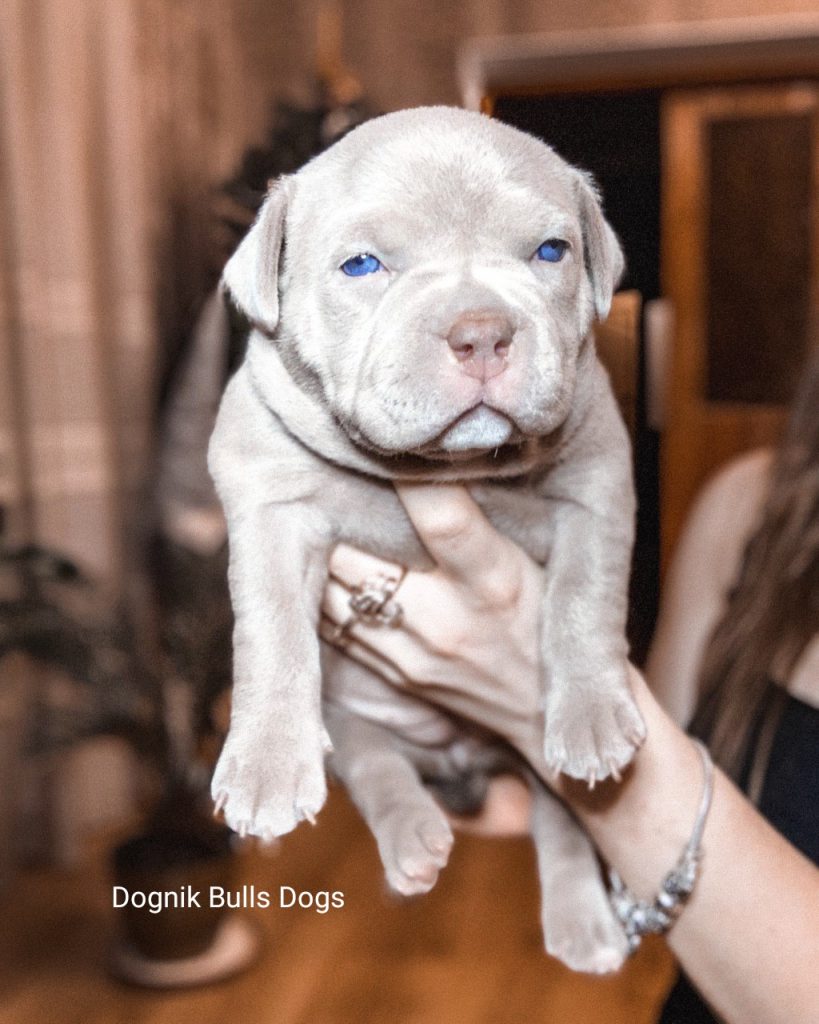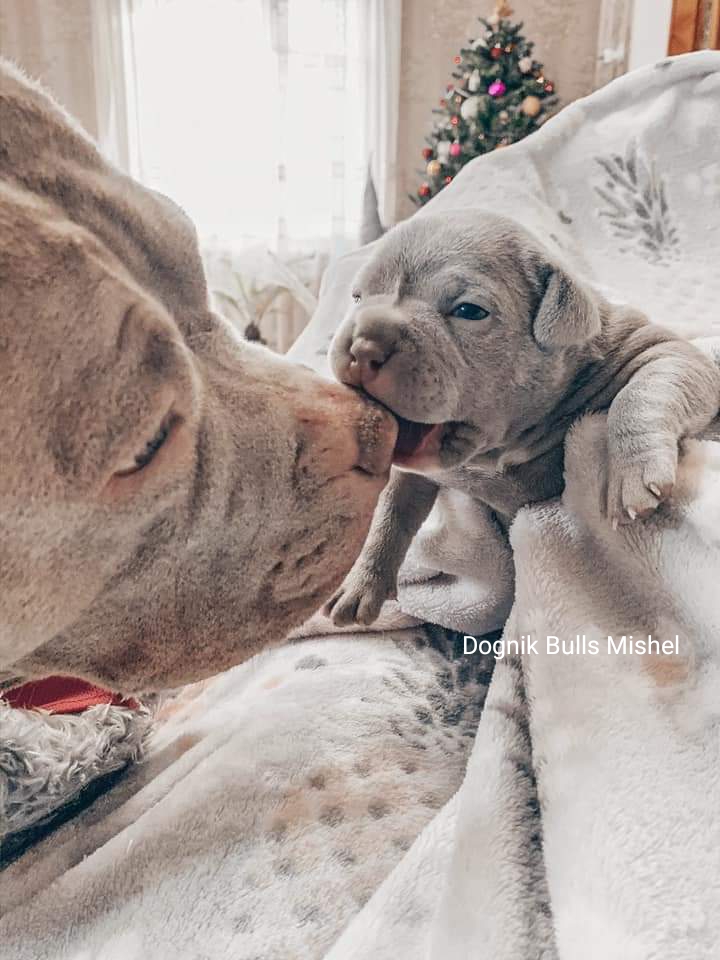 Write to us and tell us about yourself. Also tell us who you want — gender, color, etc.
Email: dognikb@gmail.com
Instagram: dognikbulls
Sincerely, owner of the American Bully Kennel ABKC-Veronika Voitovska.
American Bully Kennel ABKC