American bully standard, buy UK
Our kennel American Bully Standard UK «Dognik Bulls» presents an exclusive litter! The father of puppies known all over the world of bully owners — 815 Bully Camp Noise — was brought from America. Examined, healthy, has clean tests for genetic breed diseases. He has championship titles in exhibitions. Excellent anatomy, movement, healthy heart and lungs — the perfect American Bully.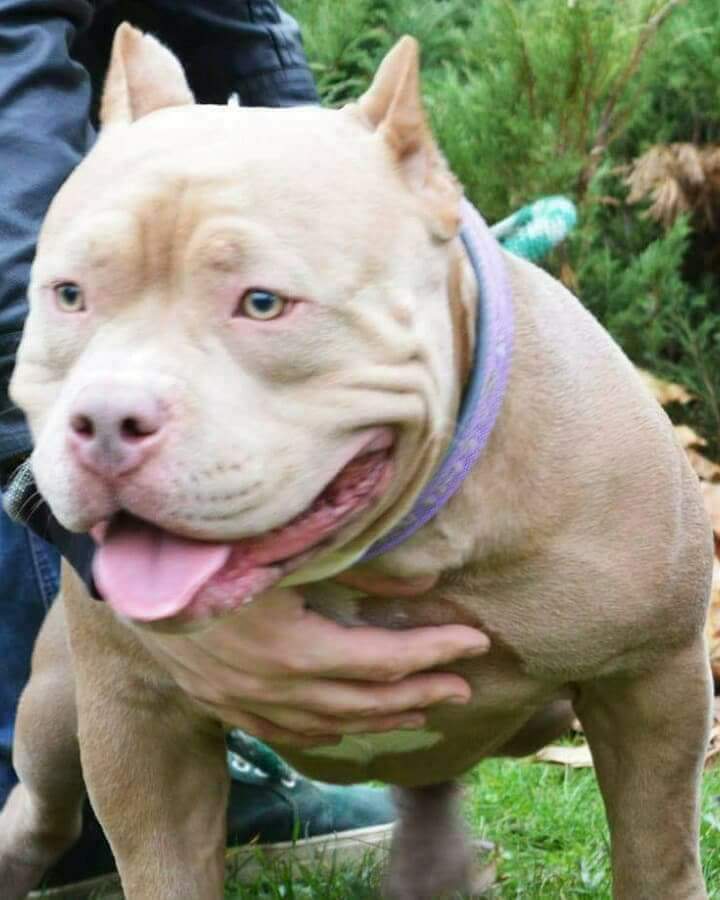 The mother of the litter was brought from Russia — Valor Inter Plato Afelia Diamond. Healthy from pedigree genetic diseases by parents. Strong large lilac girl. Examined, completely healthy. Very active, mobile, incredibly kind to people and dogs.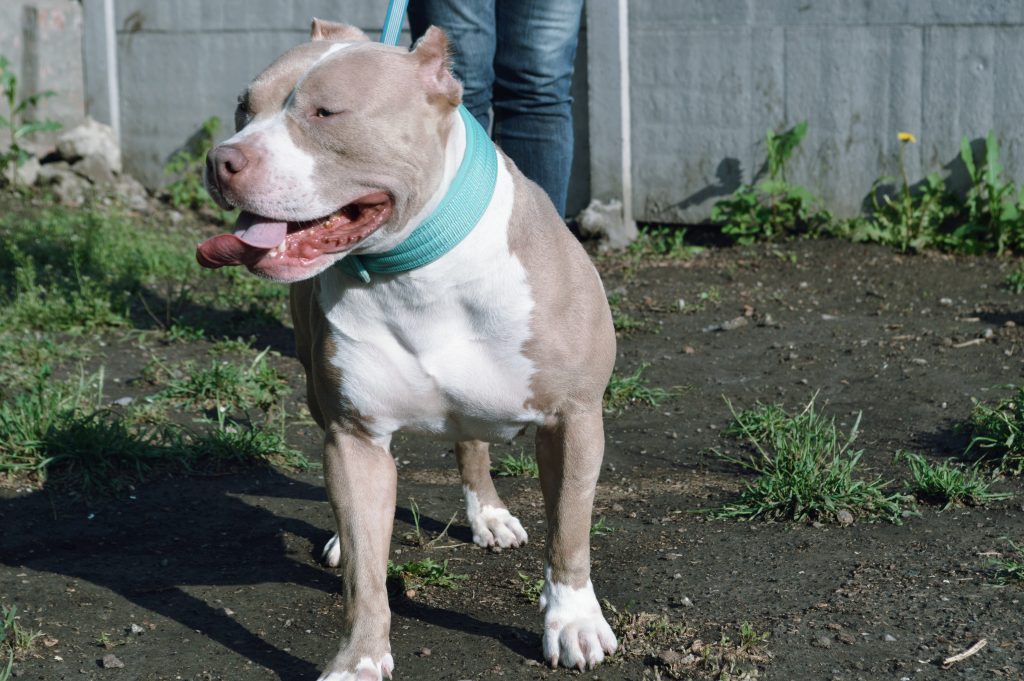 This is the second litter from this pair of parents. The last time their puppies were born 2.5 years ago. They grew into very beautiful American Bullies in the «standard» type. We are completely satisfied with these puppies, so we decided to repeat this mating. On the father's side, the children are completely American breeding, on the mother's side, Spain/America breeding. If you are interested, we will personally show you the puppies from the previous mating. All of them live in Finland and Ukraine.
All American Bully puppies move to new homes vaccinated by age, with a microchip, European veterinary passport, American pedigree.
To book and buy an American Bully puppy type standard UK, write to us:
Instagram kennel american bully UK — dognikbulls
Email: dognikb@gmail.com
Girl Dognik Bulls Ji-An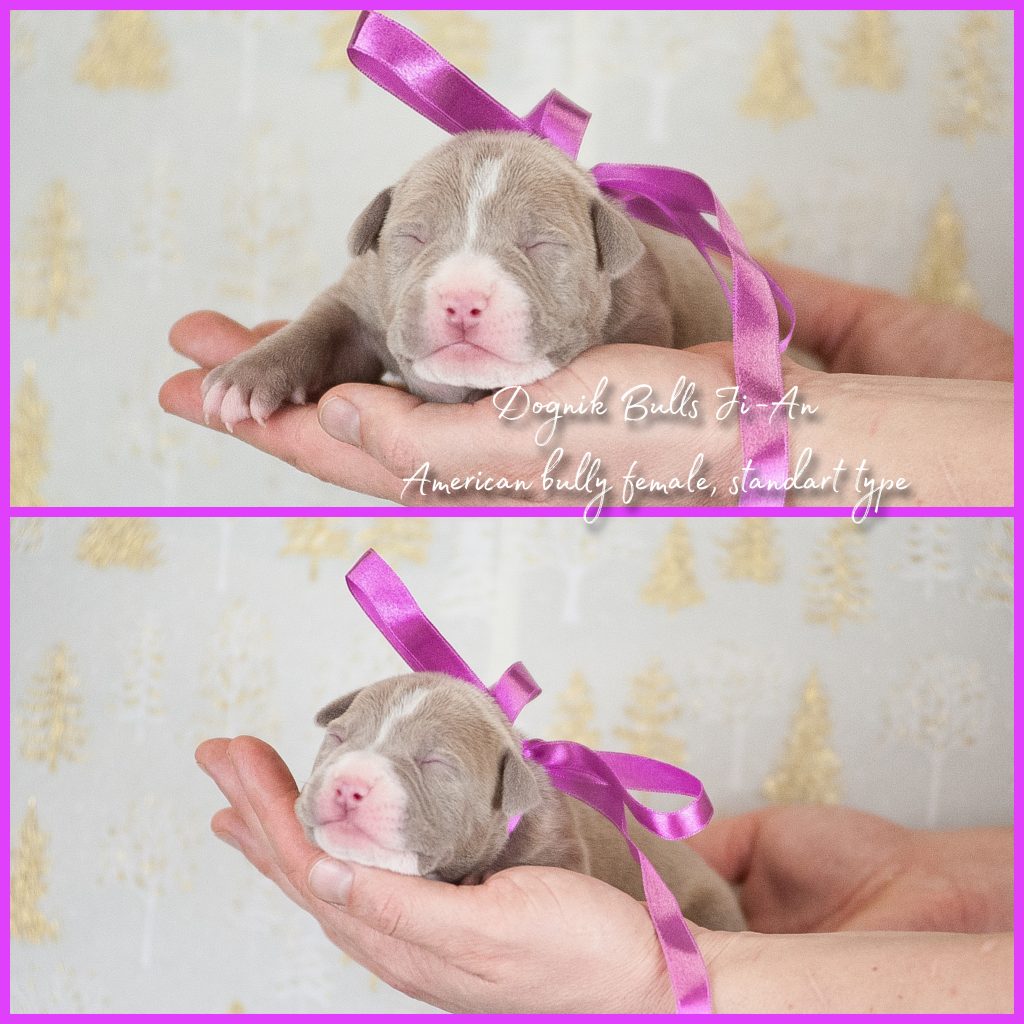 Girl Dognik Bulls Seo-Ah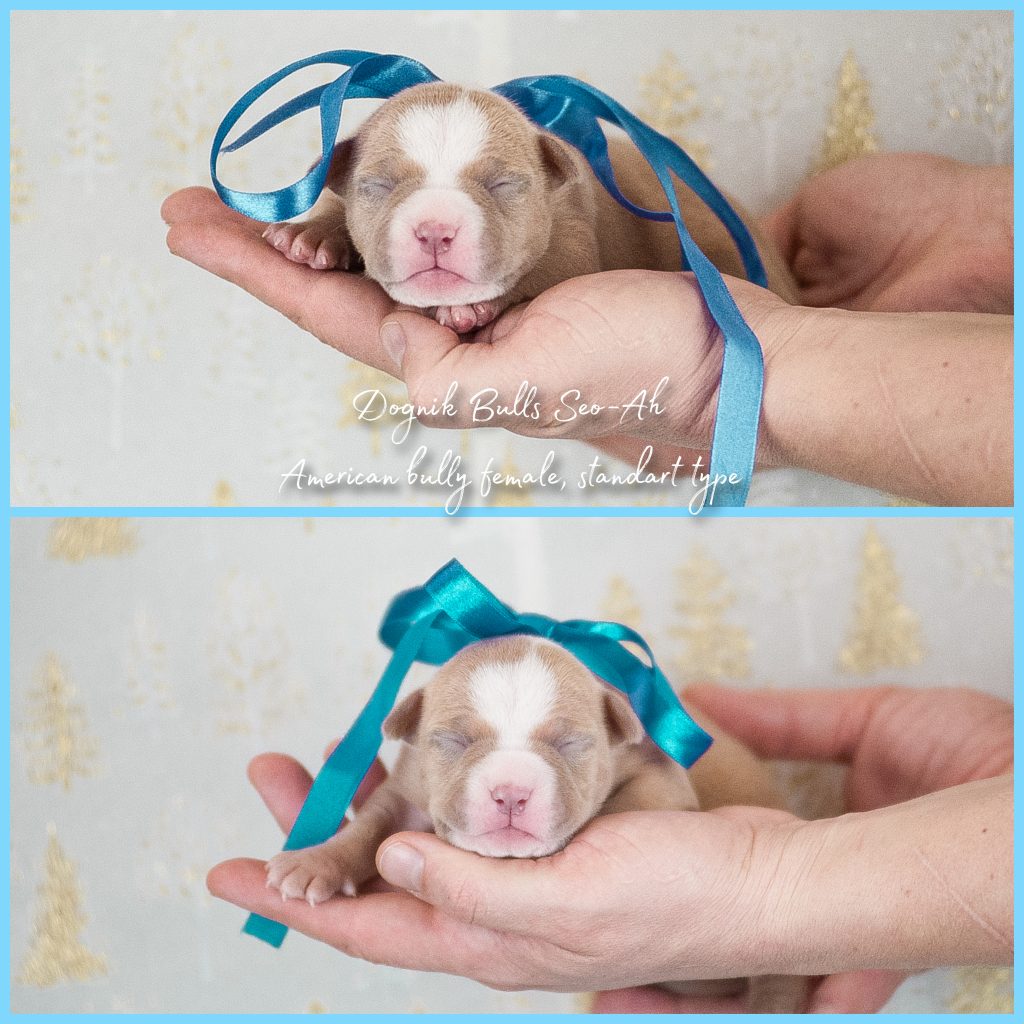 Girl Dognik Bulls Ji-Woo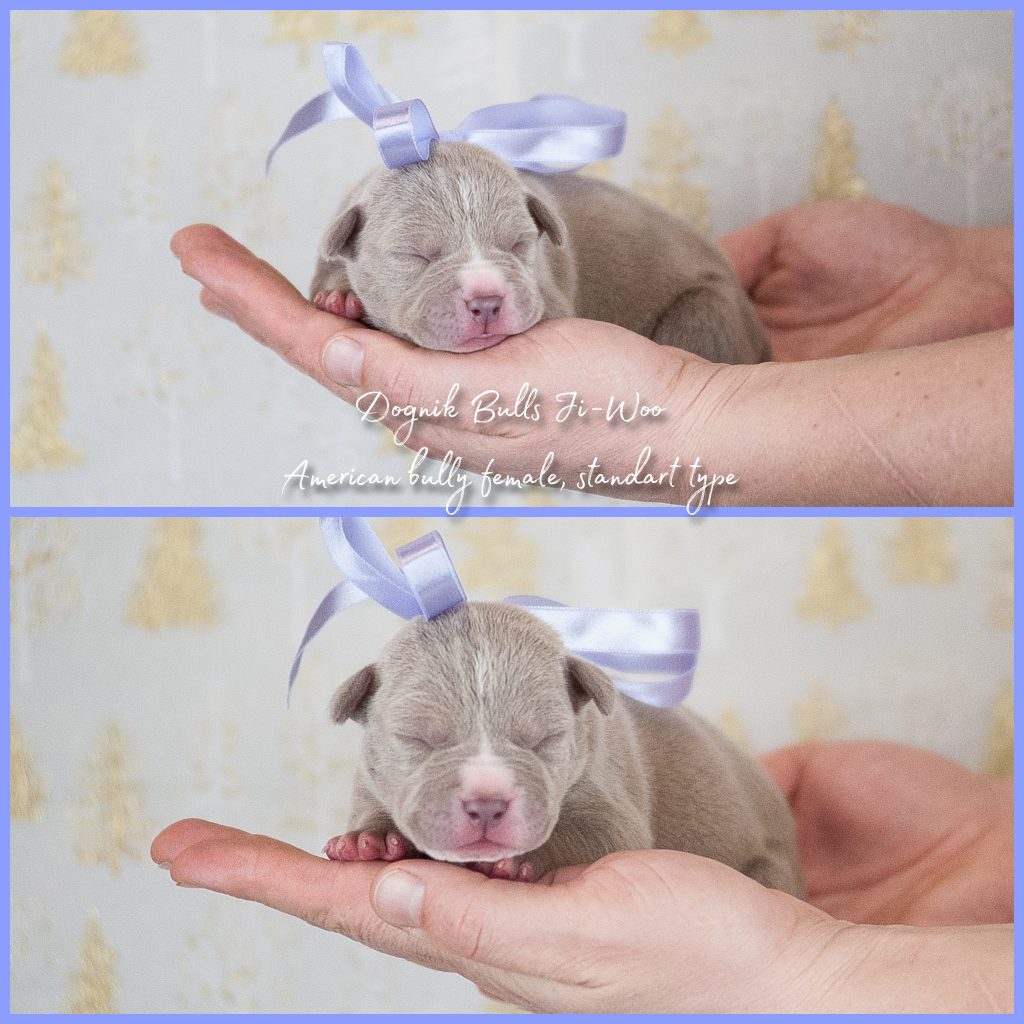 Girl Dognik Bulls Soo-Ah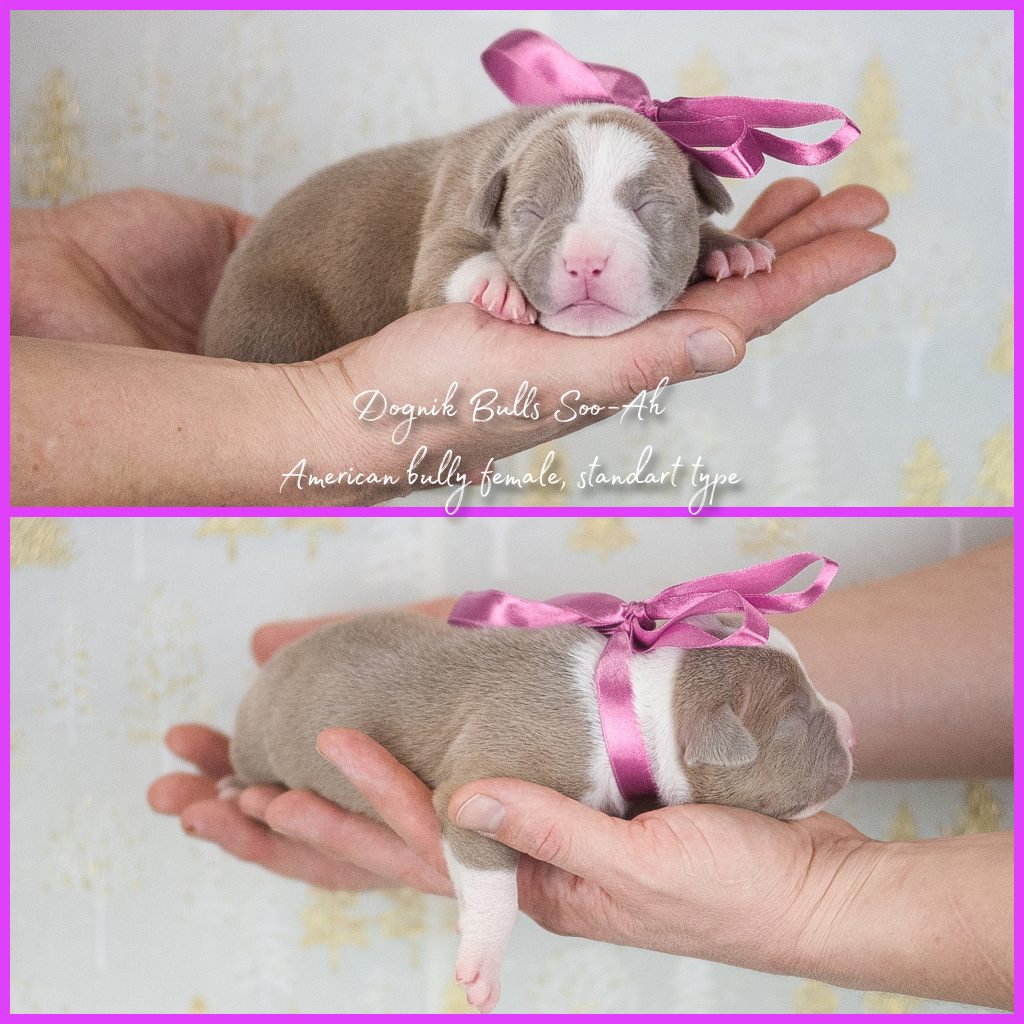 Girl Dognik Bulls Seo-Yun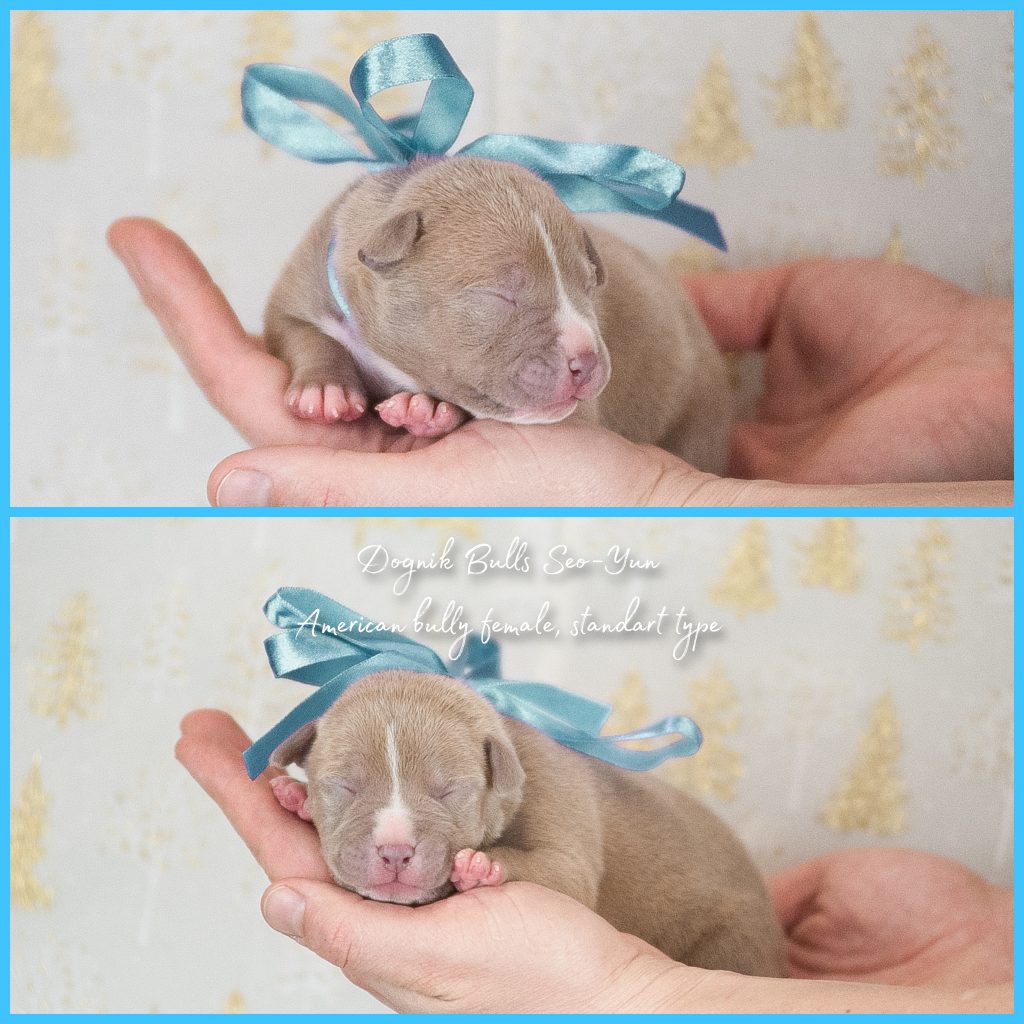 Girl Dognik Bulls Ha-Yoon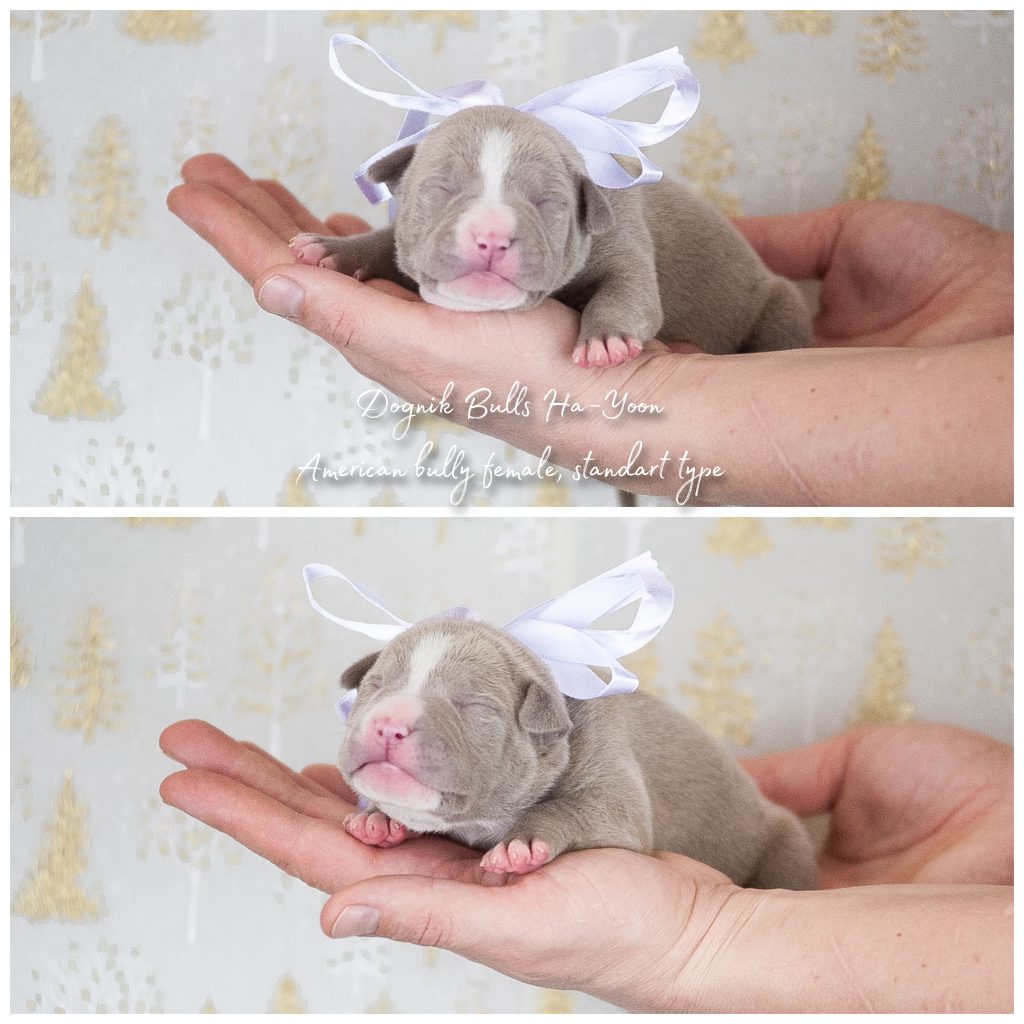 Boy Dognik Bulls Yeong-Ho
Boy Dognik Bulls Min-Ho