American pitbull terrier puppies tori Finland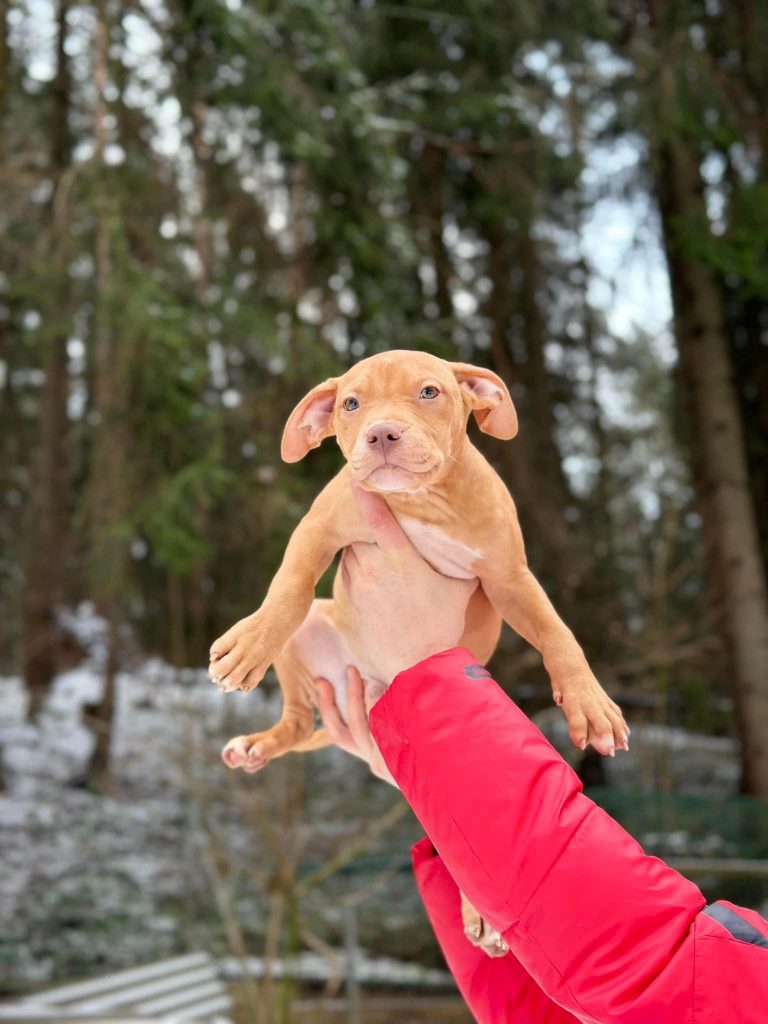 For sale excellent, thoroughbred, healthy puppy of the American Pit Bull Terrier from the Dognik Bulls kennel.
Nickname from the ADBA pedigree: Dognik Bulls Komanchi. The puppy is active, playful, kind, not conflict. Suitable for a family with children and animals, it will be an excellent athlete. The Komanchi has a pedigree consisting of Champions in sports, shows, pit bull sports. The Komanchi is fully vaccinated (2 complex vaccinations and a rabies vaccination), a microchip registered in the European Animal Database has been placed, a European passport has been received, an ADBA pedigree.
The price of Dognik Bulls Komanchi is 1500 euros. Delivery within Finland is not included in the price. We can help with delivery, or come to the kennel for a puppy in person. You can also meet the Comanche parents.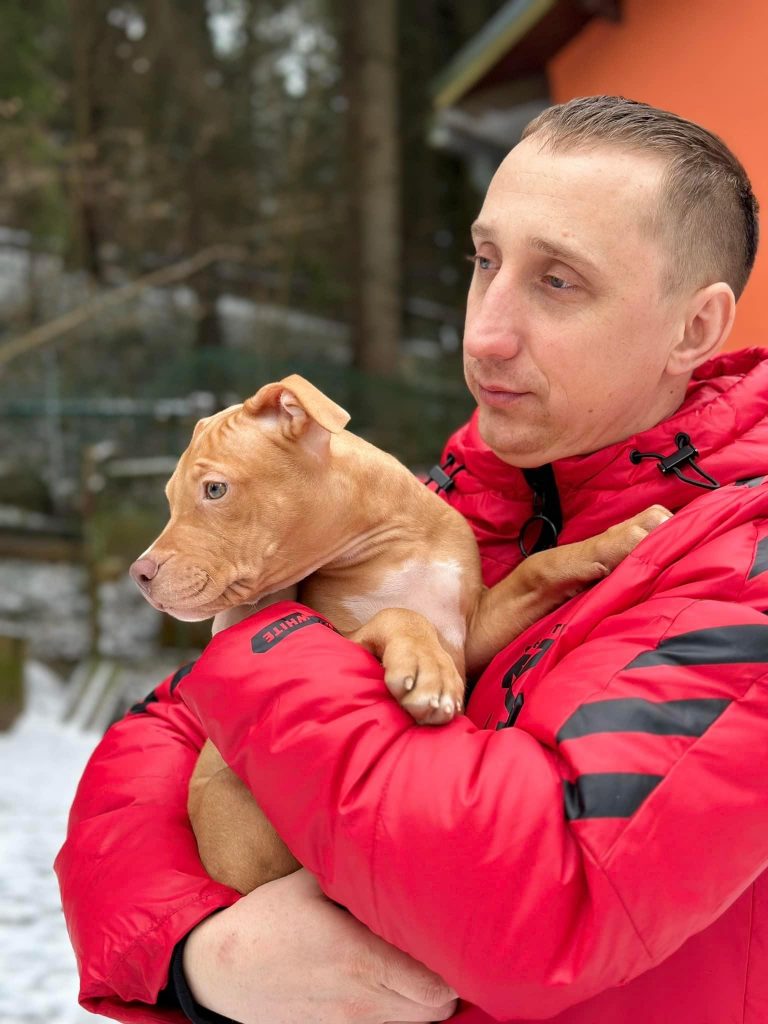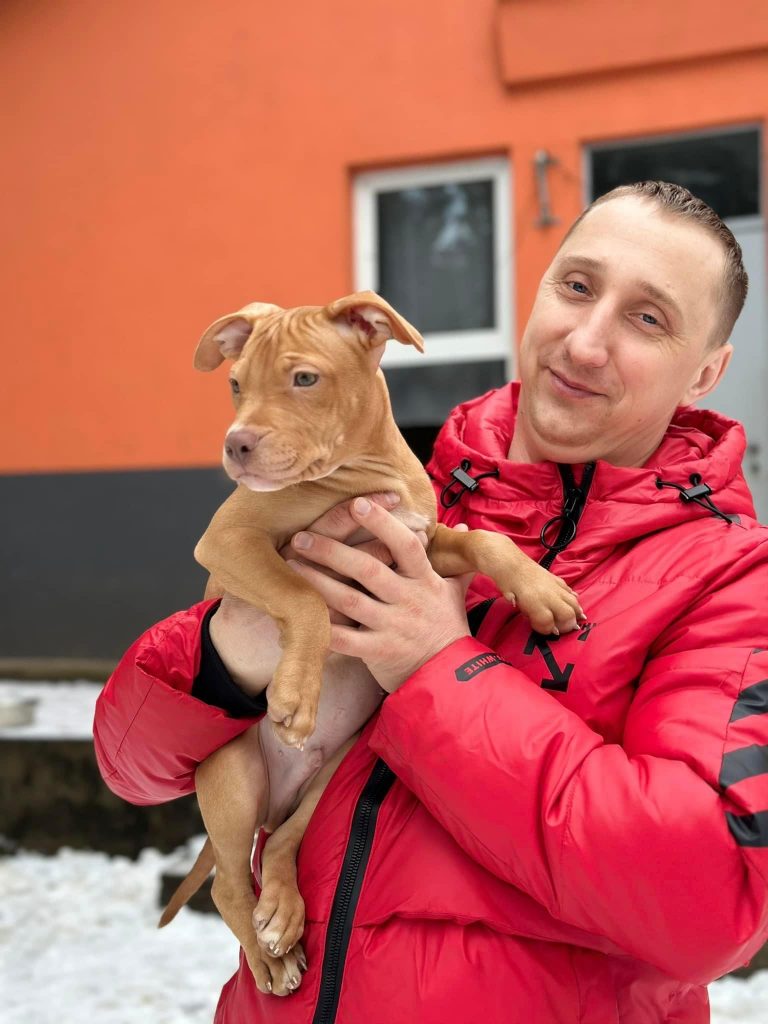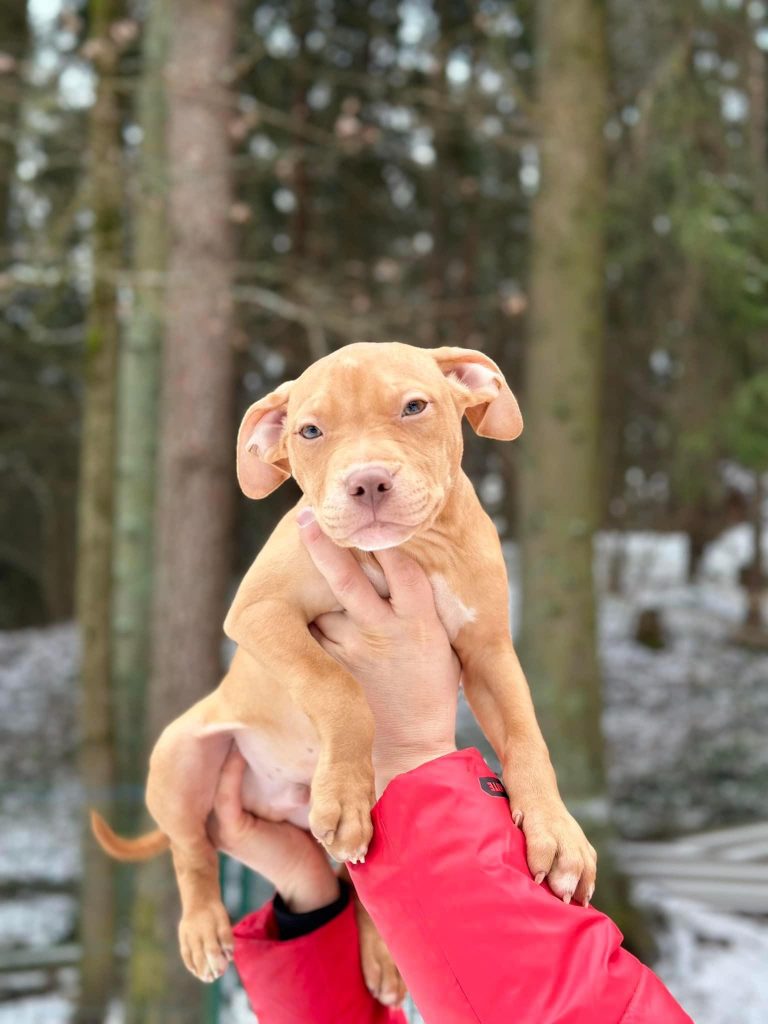 Father: Millers Wild Storm aka Castle. Brought from the USA, from a nursery in Florida. Certificates of pure genetic tests on hand. Champion of Ukraine, Champion of Russia, Champion in Sport in Ukraine and Russia, Club Champion, Junior Champion of Ukraine, National Champion.
Mother: Dognik Bulls Indiana. Brought from Dagestan.
Dognik Bulls puppies live in 20 countries around the world.
To buy an american pitbull terrier puppy Finland, write to us:
Sähköposti: dognikb@gmail.com
Instagram: dognikbulls
Whatsapp +358414925166
Spoken languages: Finnish, English, Russian. Please, in the first message, tell us about yourself and your family, the house that you can offer the puppy. It is very important to us which families we sell our American Pit Bull Terrier puppies to.
Our nursery has been operating since 2011. Sincerely, the head of the American Pitbull Terrier kennel Veronika Voitovska