«Dognik Bulls» is the leading kennel of American Pitbull Terriers in Europe!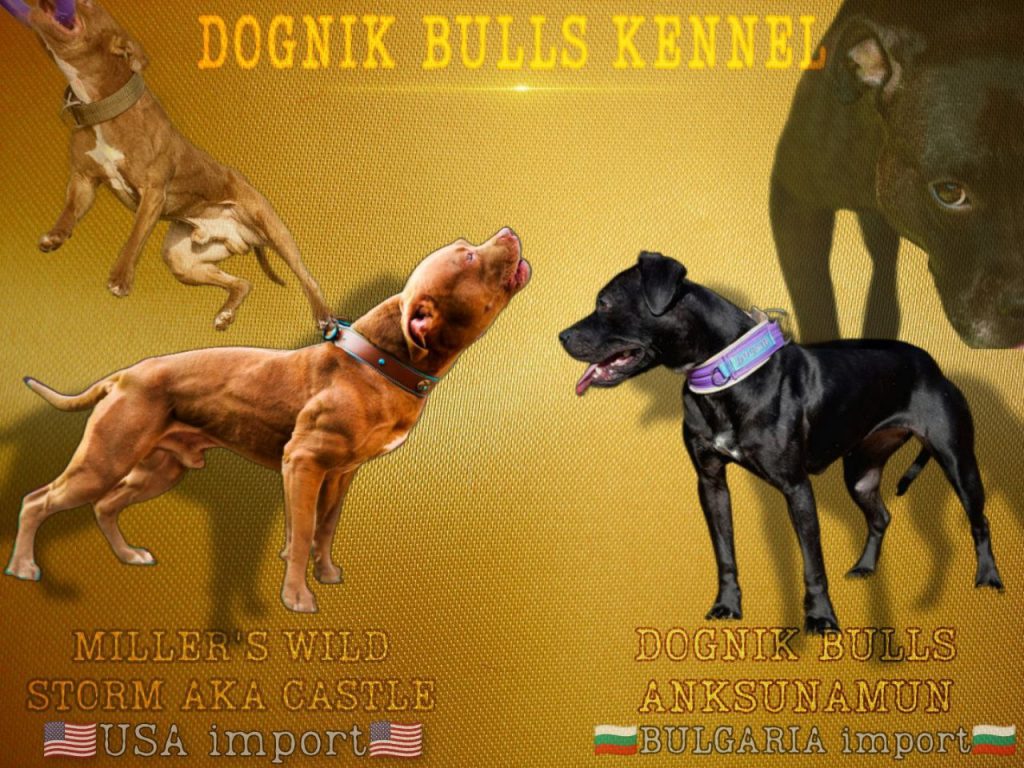 Represents for sale beautiful puppies of the American pitbull terrier tori. 2 pit bull boys and 3 pit bull girls are for sale. Instagram- dognikbulls
Date of birth: February 11, 2023.
ADBA pedigree, officially registered microchip + veterinary examination, European passport and vaccination according to age.
Father — Miller's Wild Storm Castle
Multiple winner of sports competitions in different countries. Champion in the working class. Top dog of the kennel. Brought from America. From a sport pitbull terrier kennel in Florida.
Mother – Dognik Bulls Anksunamun
Brought from a working nursery located in Bulgaria.
Parents are clean of genetic diseases and have personal tests for ataxia. Healthy. Examined. This is a double litter from these parents. Therefore, we can show how past puppies grew up.
Dogs are raised in a forest area, walk a lot, eat super-premium class food. The best pit bull puppies are ready to move to new families.
Photos of pit bull terrier puppies for sale (American pitbull terrier tori):
More photos and videos of pitbull puppies tori, as well as their parents in private messages, you will receive on request. Tell us about yourself in the first post.
How to contact us:
Instagram- dognikbulls
Email: dognikb@gmail.com
WhatsApp, telegram: +3580414925166