Blue american bully puppies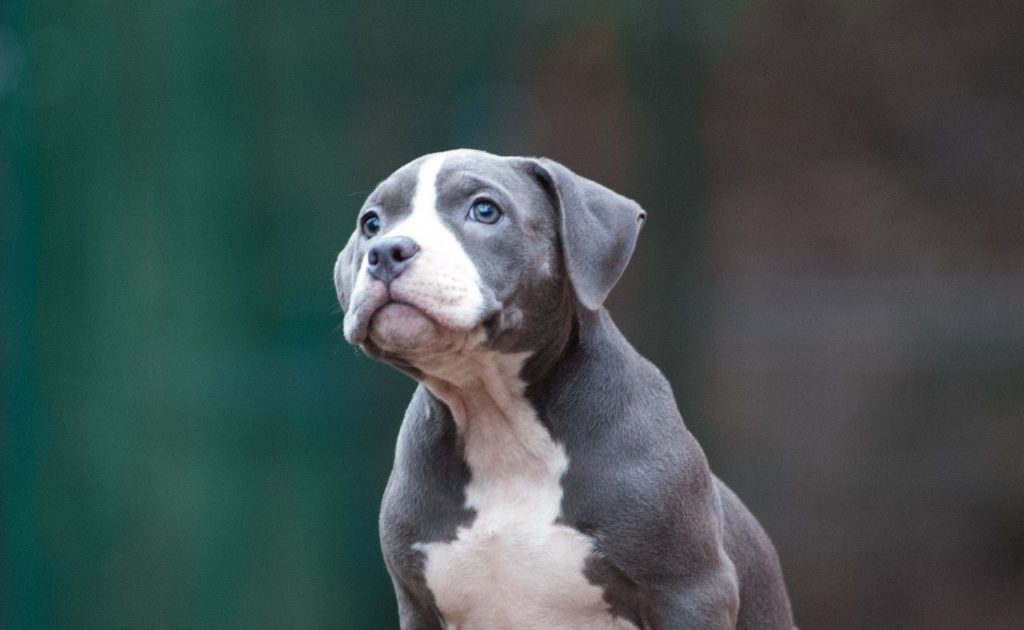 Dognik Bulls kennel has for sale a beautiful American Bully puppy in an exclusive blue color!
Excellent, strong, wide, powerful American Bully girl. Age — 3 months. The blood of Dax, Phenom, Eminent.
Nickname by pedigree — Dognik Bulls Branwen.
Character Description: Active, kind, gets along well with people and animals. When they come to us to choose puppies, the first one goes to the contact. He goes to all people, is not afraid of anyone, loves to sit on his hands. Plays with all toys. She explored the entire territory of the nursery, absolutely fearless.
Description of appearance: large head, excellent transition from the forehead to the nose, perfect pigmentation of the coat. Strong body. Smooth, powerful, strong paws. Tail of perfect length. Has no disqualifying defects. Suitable for exhibitions and breeding. We are also considering the option of selling just to a loving family who wants to buy a beautiful and healthy American Bully puppy. The expected type is a powerful «pocket».
Dognik Bulls Branwen is a high class puppy. With her you will enjoy life, walk in the park, in the forests, go to the lake, walk around the city and enjoy life. She is perfectly healthy, as are her parents. Therefore, you will visit the veterinarian only once a year — to make annual complex vaccinations. Branwen loves people and children. Therefore, your whole family will be happy with such a small and kind American Bully puppy.
She will move to a new home fully vaccinated, with a microchip registered in the international European database, with a European veterinary passport, with a pedigree. Full set of documents.
Photos of «American Bully blue puppies«. Dognik Bulls Branwen: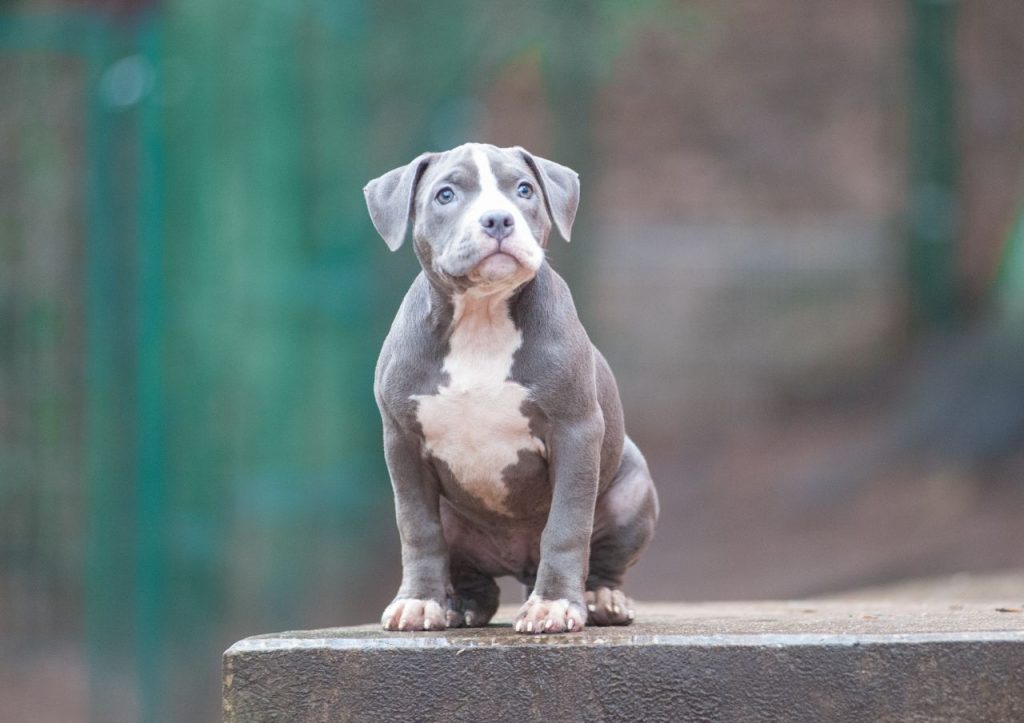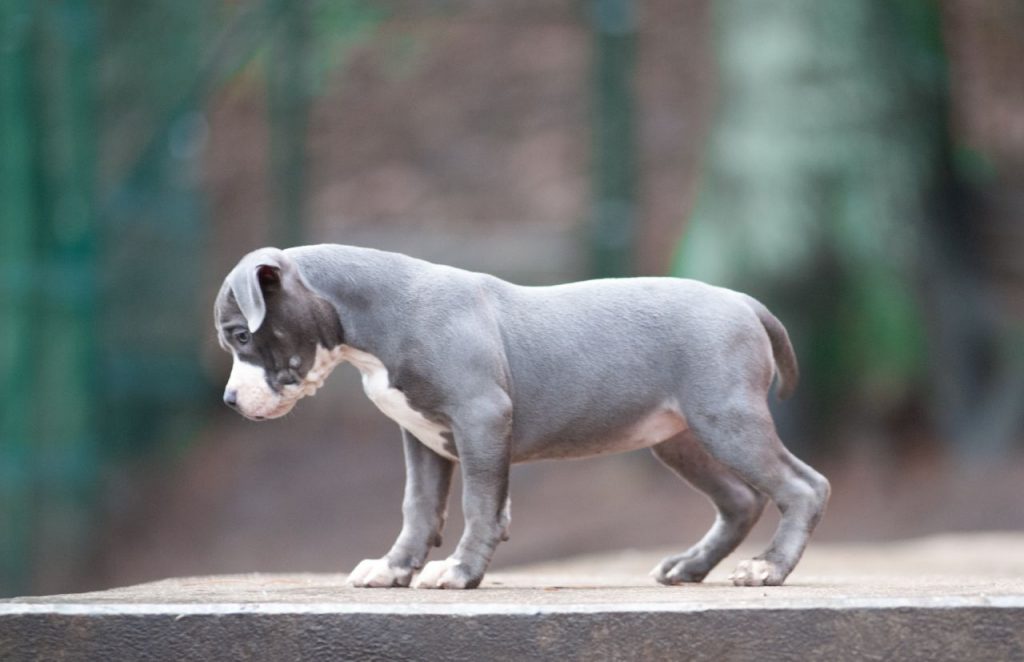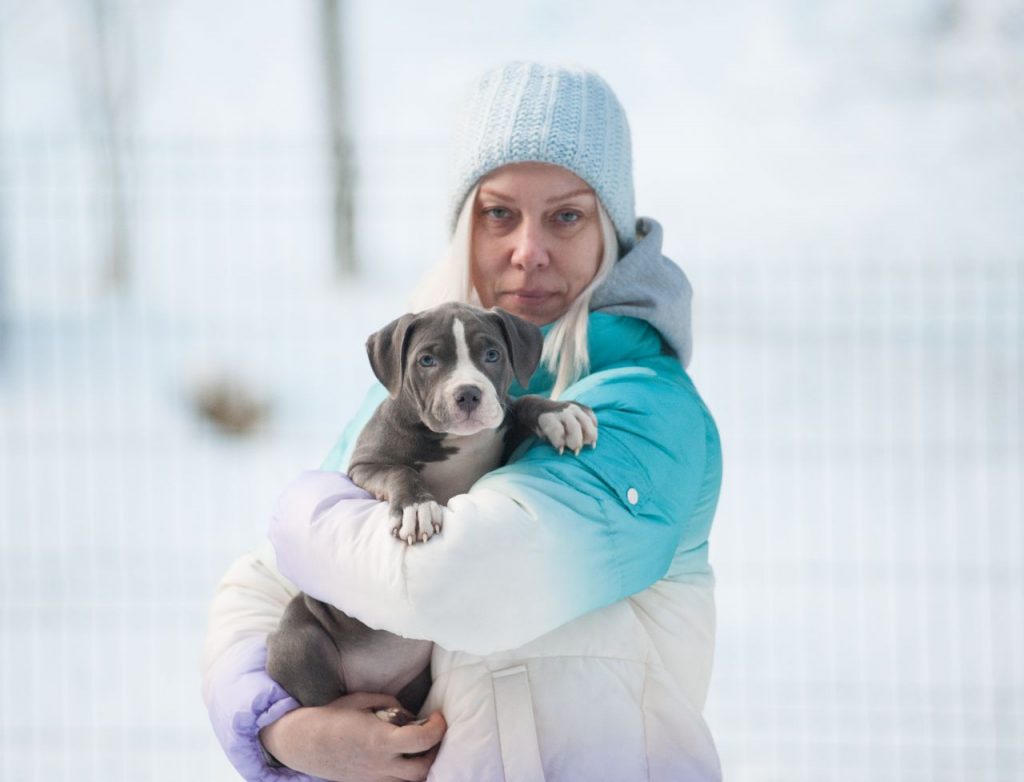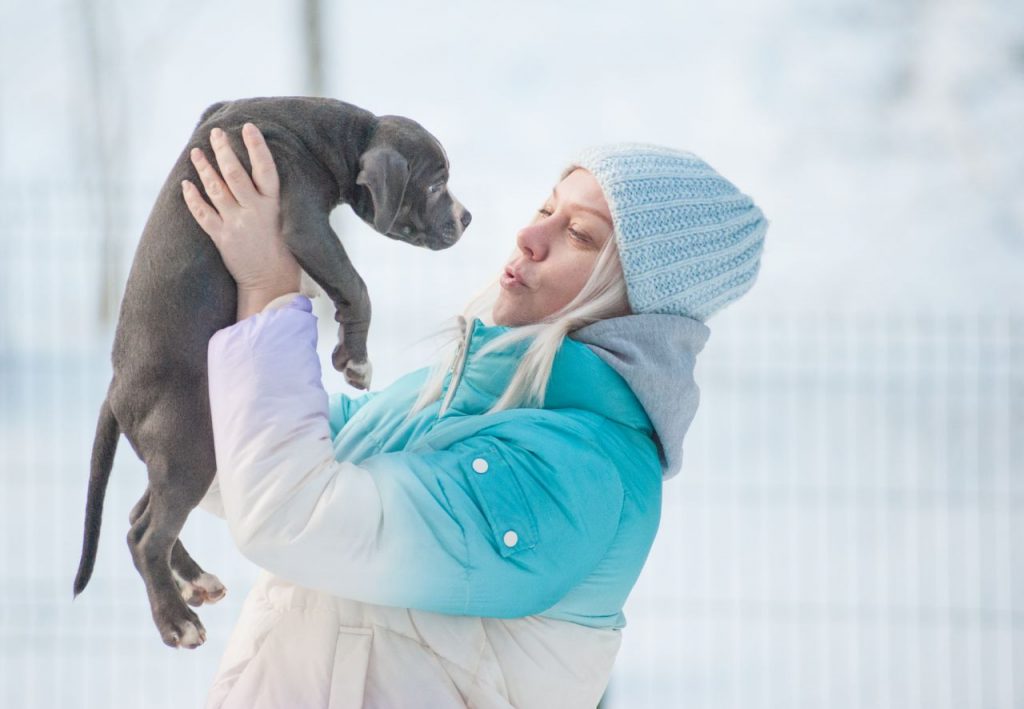 Father: 815 Bully Camp Noise. Brought from USA. Champion of the Country in exhibitions. Free from ataxia (a breed disease of American Bullies).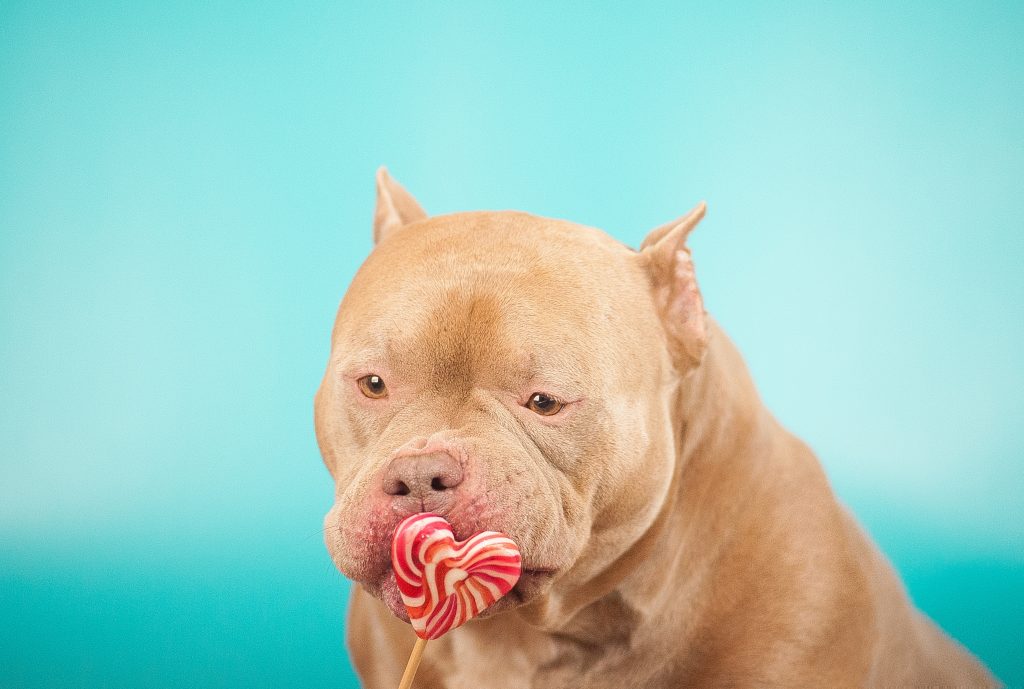 Mother: Dognik Bulls Lilibeth. Brought from Russia. Free from ataxia (a breed disease of American Bullies).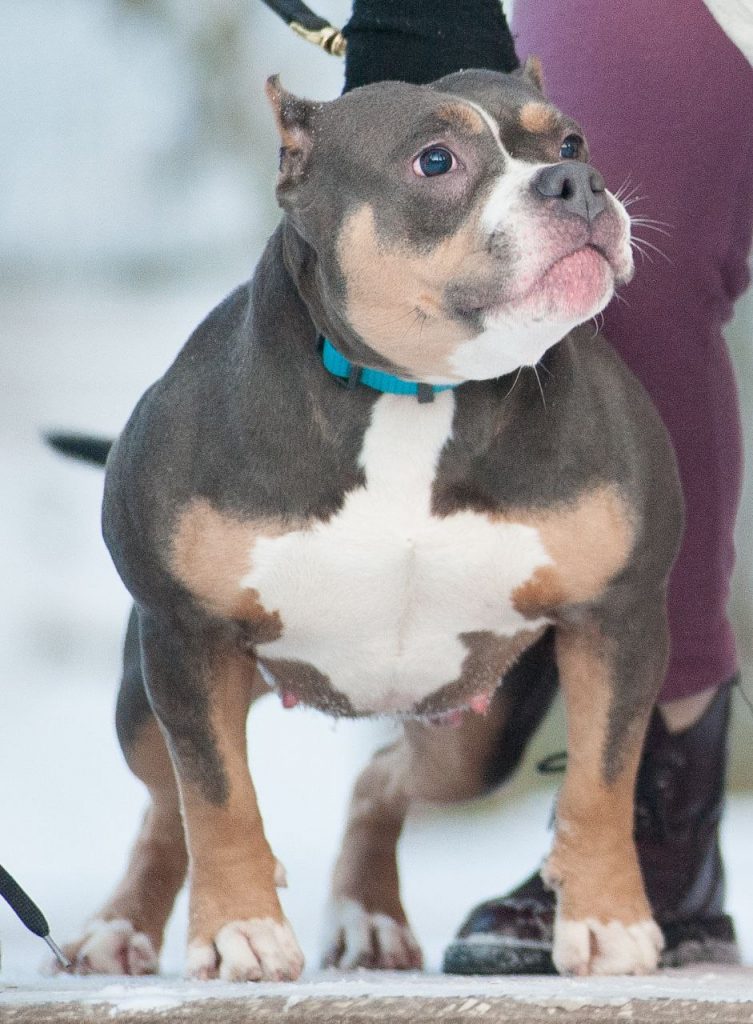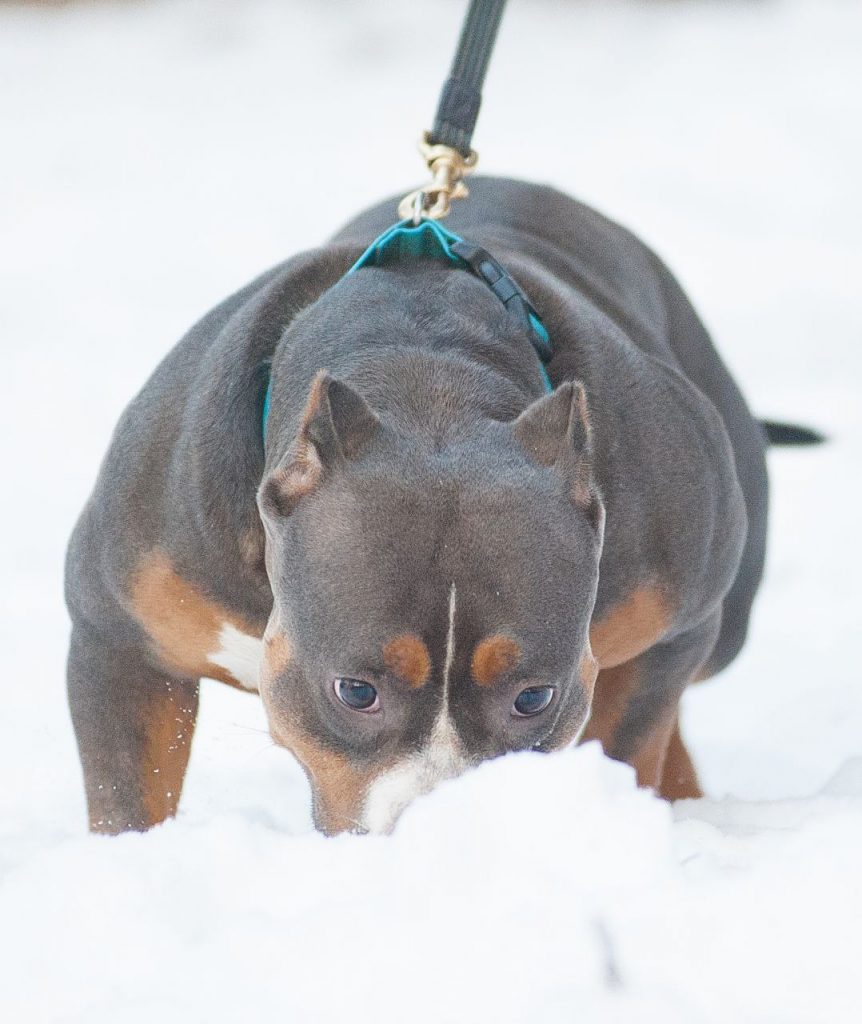 Write to us to buy a blue American Bully puppy:
Email:dognikb@gmail.com
Instagram: dognikbulls
You can come for a puppy to the kennel in person. Or we will arrange delivery. Our blue American Bully puppies live in 20 countries around the world.
Sincerely, the head of the nursery Veronika Voitovska.