Buy an american bully standart puppy
American Bully puppies for sale, type «standard», Dognik Bulls kennel. Date of birth: November 5, 2022. Available 2 purple boys and 5 purple girls.
Photos of parents: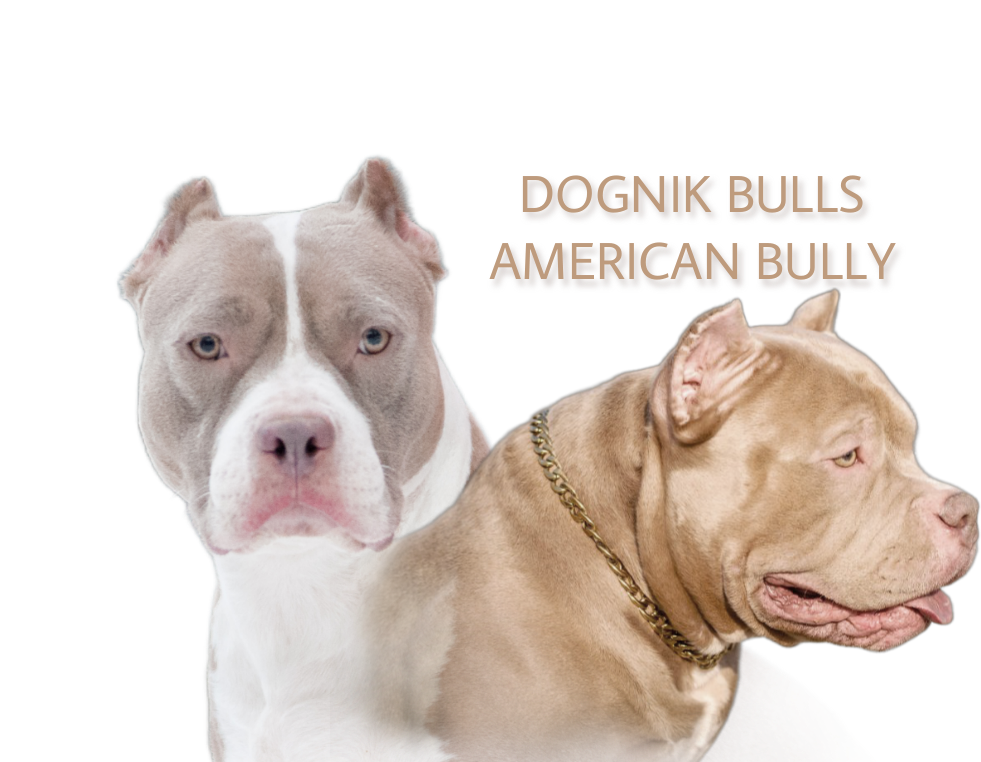 Sire: 815 Bully Camp Noise Imported from Chicago, America. Powerful, strong male. Active, completely healthy in his almost 7 years. Champion of the Country in exhibitions. Has clean healthy tests for pedigree genetic diseases.
Mother: Valor Inter Plato Afelia Diamond. Brought from Moscow, Russia. Large female American bully in the «standard» type. Pure by parents for genetic tests of the American Bully breed. Very friendly to all people and animals.
We already received puppies from this mother and this father 2.5 years ago. All grew up adequate, healthy, with a good friendly character.
At the time of moving to new homes, puppies have: a European veterinary passport, veterinarian examination, vaccinations by age (at 8 weeks and at 12 weeks + against rabies), a microchip that is already registered in the European pet database, ABKC pedigree (American Bully Kennel Club- the world's largest organization for the American Bully). Kennel support throughout the life of the dog.
The price of an American Bully puppy is 2000 euros. Reservation deposit of 500 euros when booking a specific puppy. The booking deposit is included in the final price of the bully puppy.
Standard American Bully puppies can go to new homes from 8 weeks old. At this point, they are eating super-premium food, walking in the yard and in the forest, going through the basic socialization needed for a puppy. Accustomed to cutting nails, ears.
We ship puppies (or deliver personally) all over the world. Shipping is paid by the buyer separately. Our dogs live in 20 countries of the world: Latvia, Lithuania, Estonia, Finland, Sweden, Denmark, Poland, Czech Republic, Ukraine, Belarus, Russia, Hungary, Germany, Netherlands, Italy, Spain, USA, Great Britain, Scotland, Ireland.
Photos of puppies. To clarify the nature and description of each puppy, more photos and videos, write:
Email: dognikb@gmail.com
Instagram: dognikbulls (buy a standard American Bully puppy).