Pit bull kennel Riga
Welcome to the website of the American Pit Bull Terrier kennel Riga — «Dognik Bulls» (registration ADBA — American Dog Breeders Association).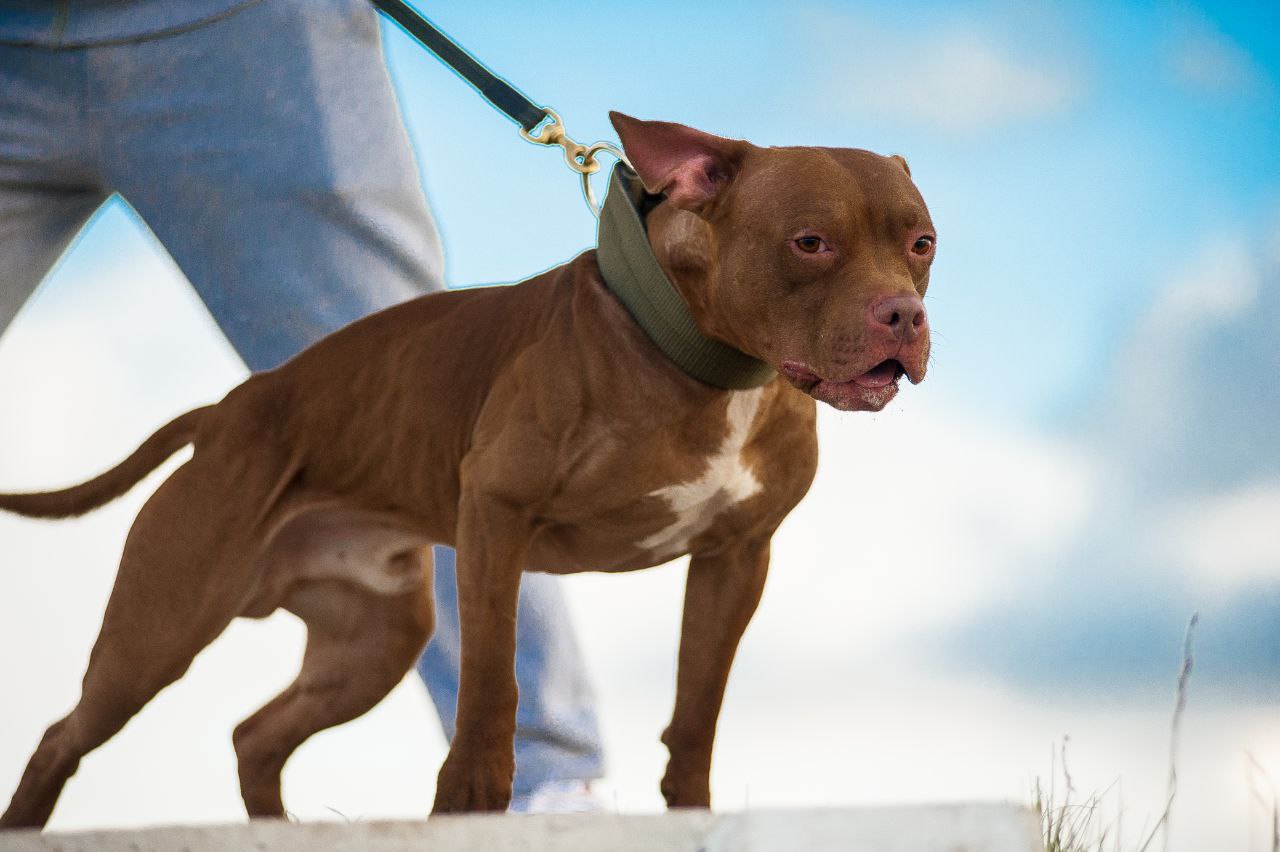 Since 2011, our pit bull kennel Riga has been breeding high-quality livestock of American pit bull terriers, using modern blood lines — Jumbo, ddvv, OFRN, Red Alert.
Pit bulls of Dognik Bulls Riga kennel are strong, athletic, healthy working terriers. Each litter of puppies in our kennel is carefully planned and contains an extraordinary population of real pit bulls. In our American pit bull terrier kennel Riga you can buy a pit bull puppy (Riga), average price is 1000-2000 euros. Every year we breed several different bitches, keeping our main line and our own breeding line, Castlesline. The founder of the line is the male Millers Wild Storm aka Castle imported from America. He was purchased from an excellent Florida sports kennel (Real Deal Chocolates) and became the largest American Pit Bull Terrier sire in Europe. His children are strong, well-muscled, with a stable psyche, very reckless, with excellent food and play motivation. However, they are kind to their family and completely socially safe dogs. Together with a set of high-quality genes, an exclusive pedigree, you get a faithful and really reliable friend from the Riga pit bull kennel.
To discuss the option of buying a puppy in the Riga pit bull kennel, to decide which breed of puppy suits your family and your lifestyle, please contact us using the methods below
Instagram pit bull kennel Riga — dognikbulls
Email American Pit Bull Terrier Riga — dognikb@gmail.com
Photos of some dogs from «Dognik Bulls», American Pit Bull Terriers Riga: