Pitbull puppies
American pitbull terrier puppies for sale, Dognik Bulls kennel. 3 red-haired red-nosed boys are available. 1 red-haired red-nosed girl with a chocolate mask on her face. The cost of a puppy is 1500 euros. Age — 10 weeks. Ready to move into new homes. There is delivery to countries and cities (our dogs live in 20 countries of the world). We also practice the personal arrival of new owners for their puppy. We show all puppies that they are all healthy and active. We introduce parents, their achievements in exhibitions and sports competitions, in training.
Parents of pitbull puppies: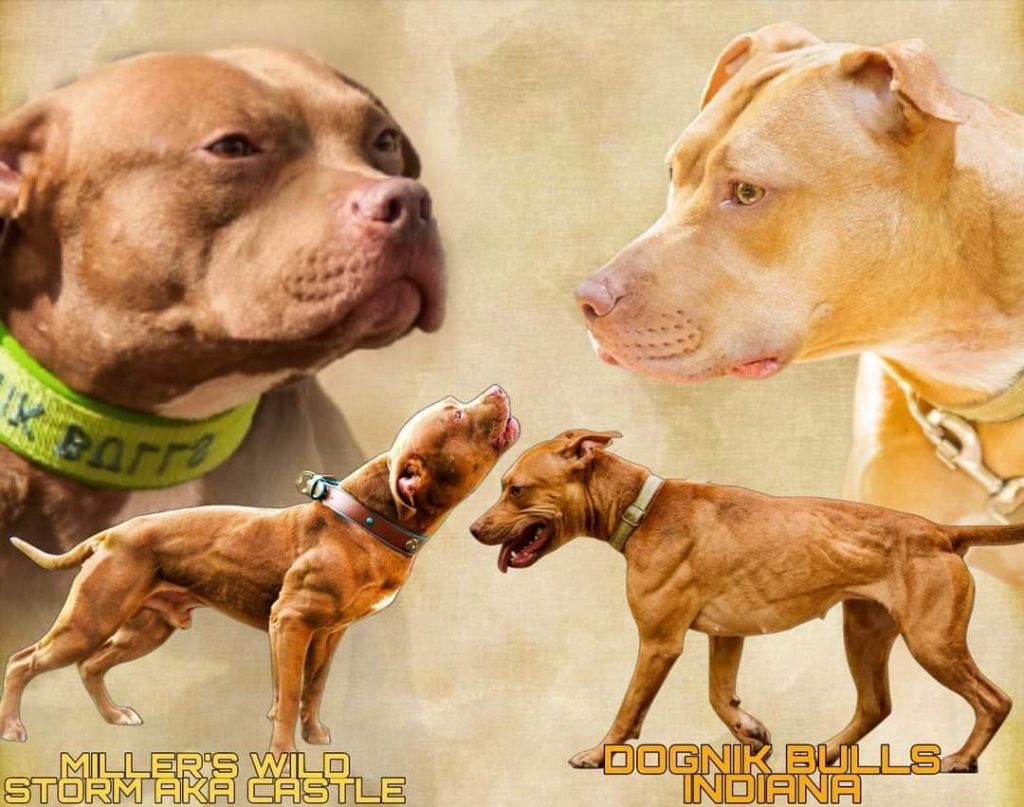 The father was brought from the USA — Millers Wild Storm aka Castle. Titled in sports and exhibitions. Line Old Family Red Nose.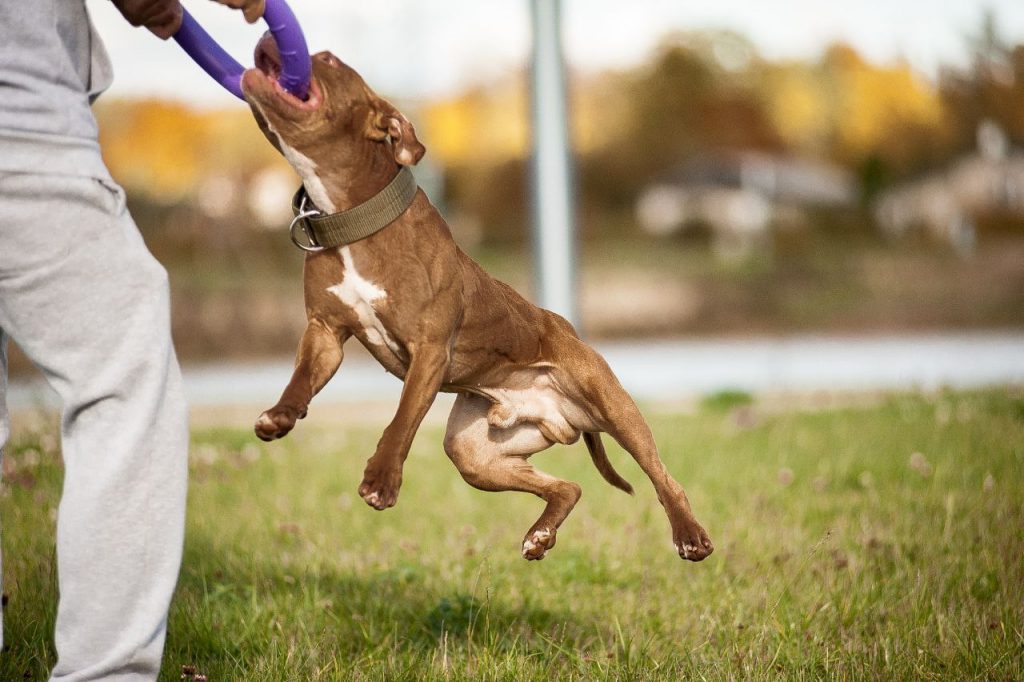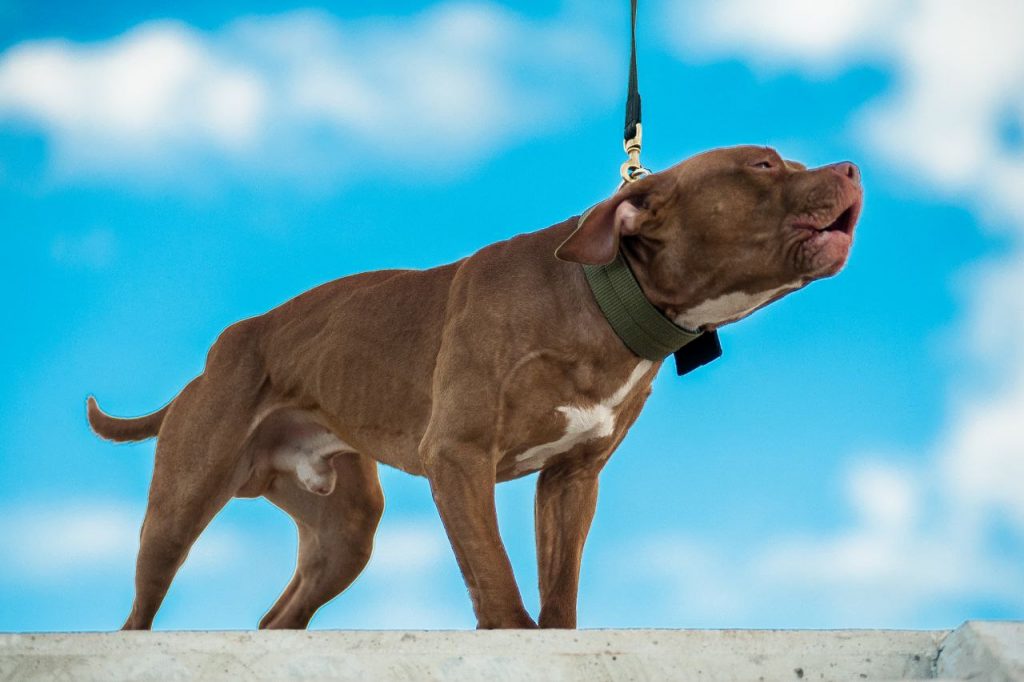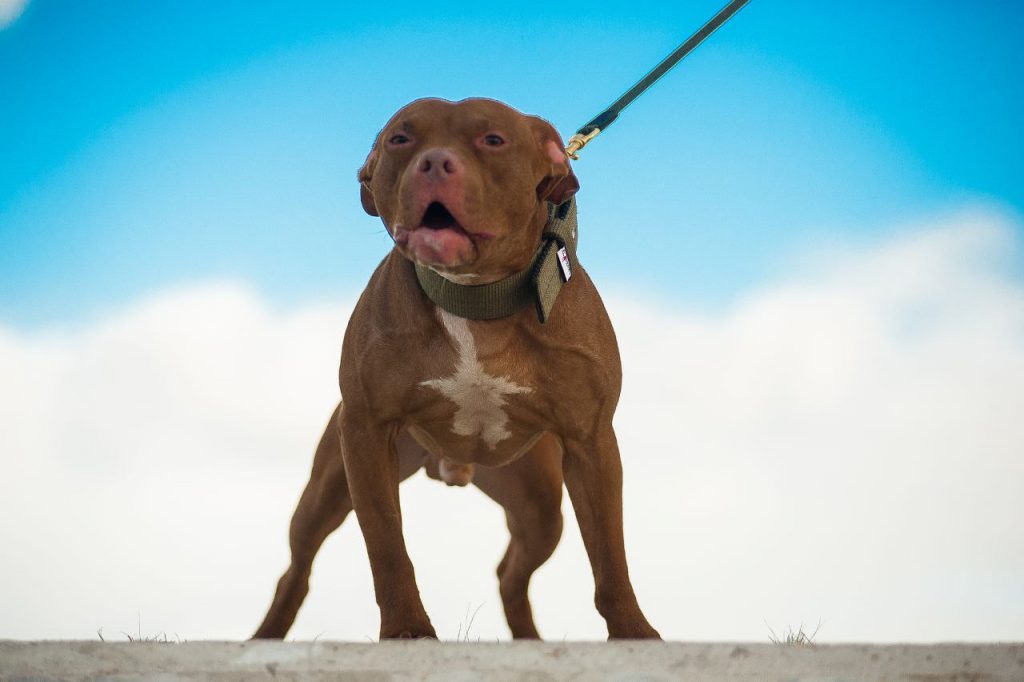 The mother was brought from Dagestan — Dognik Bulls Indiana. Red Alert Line.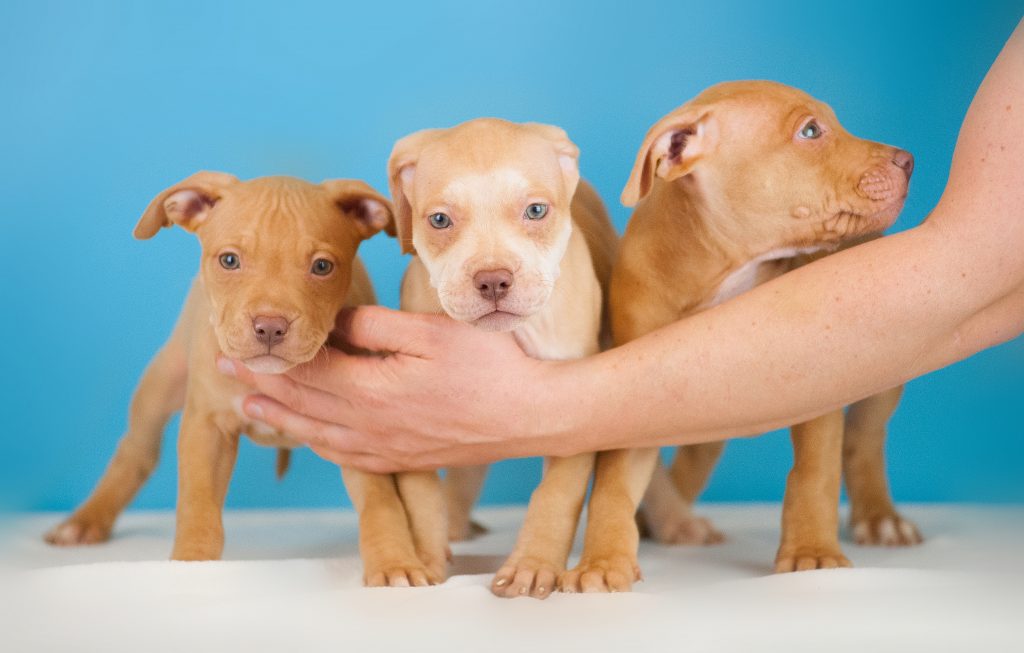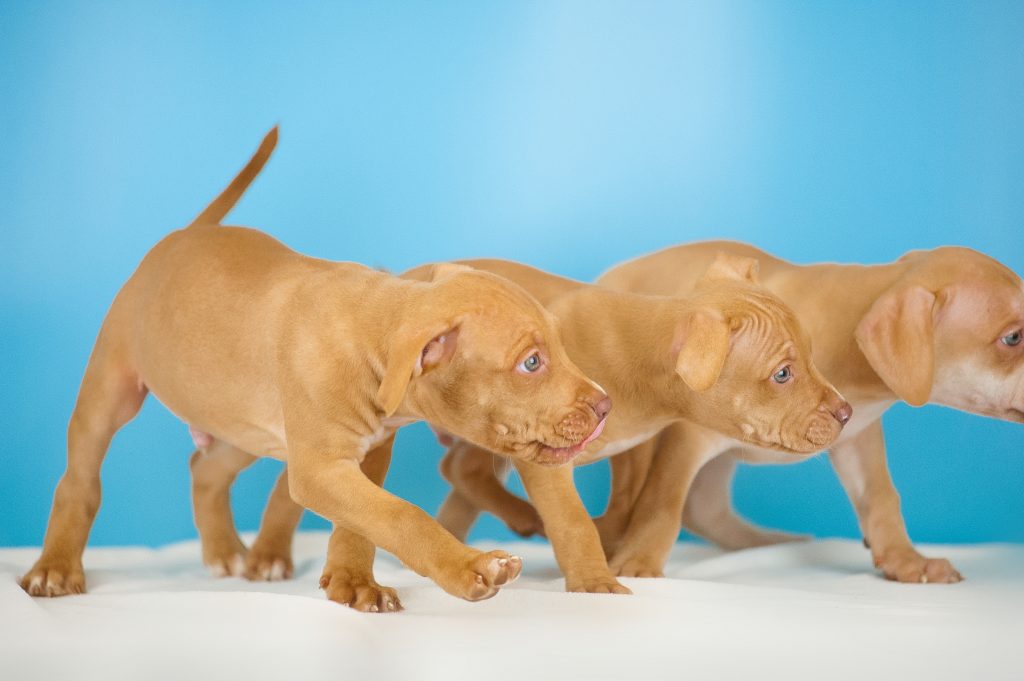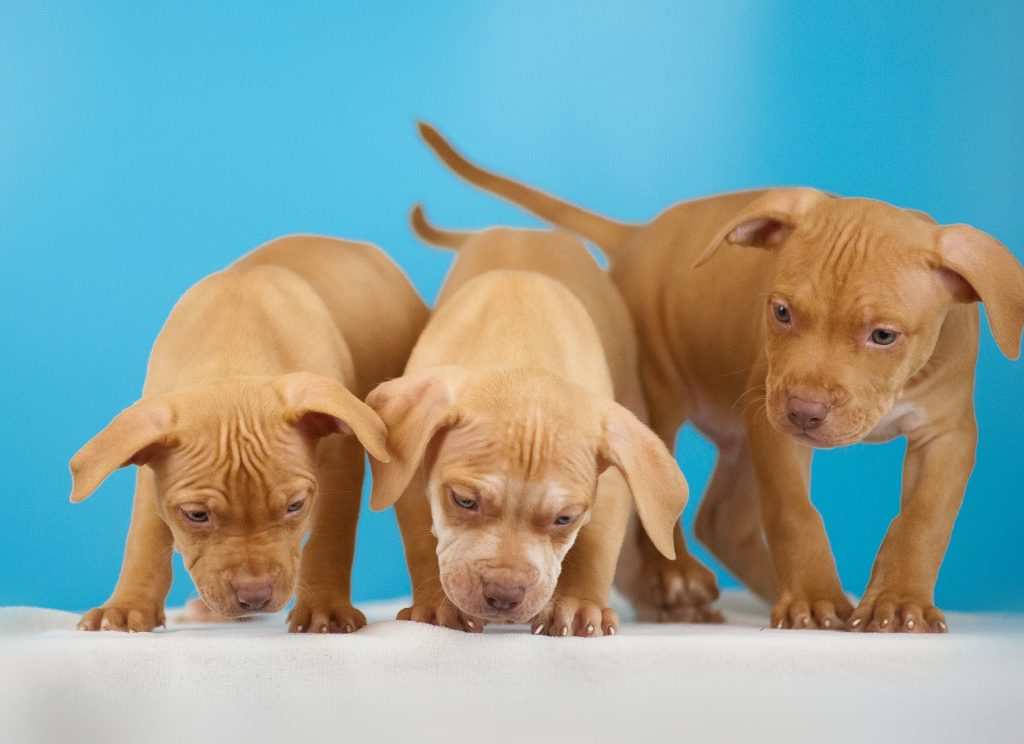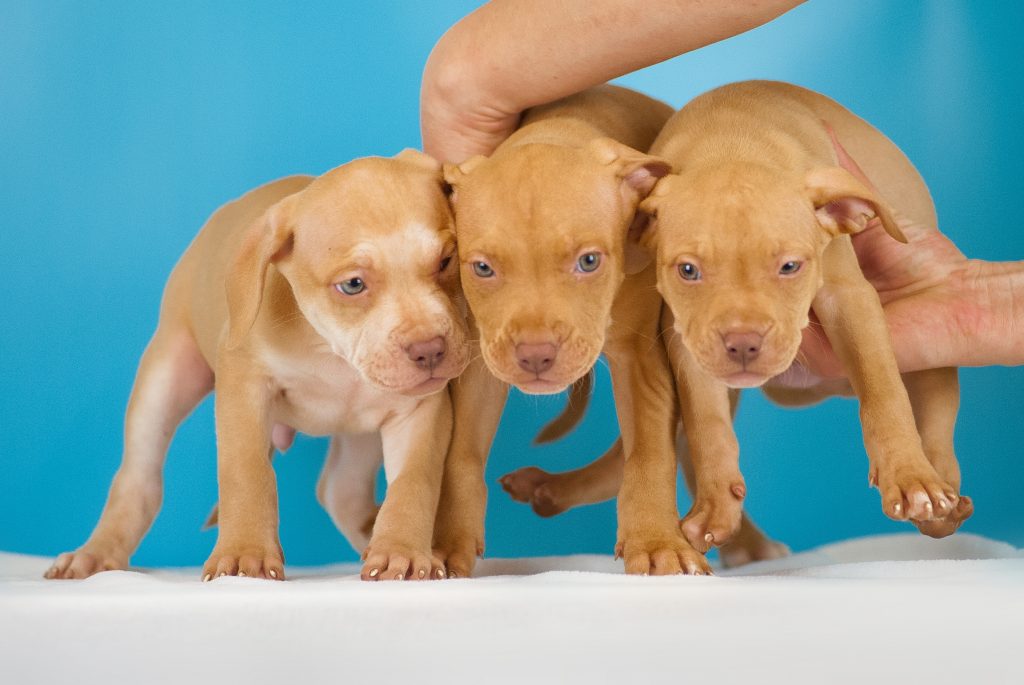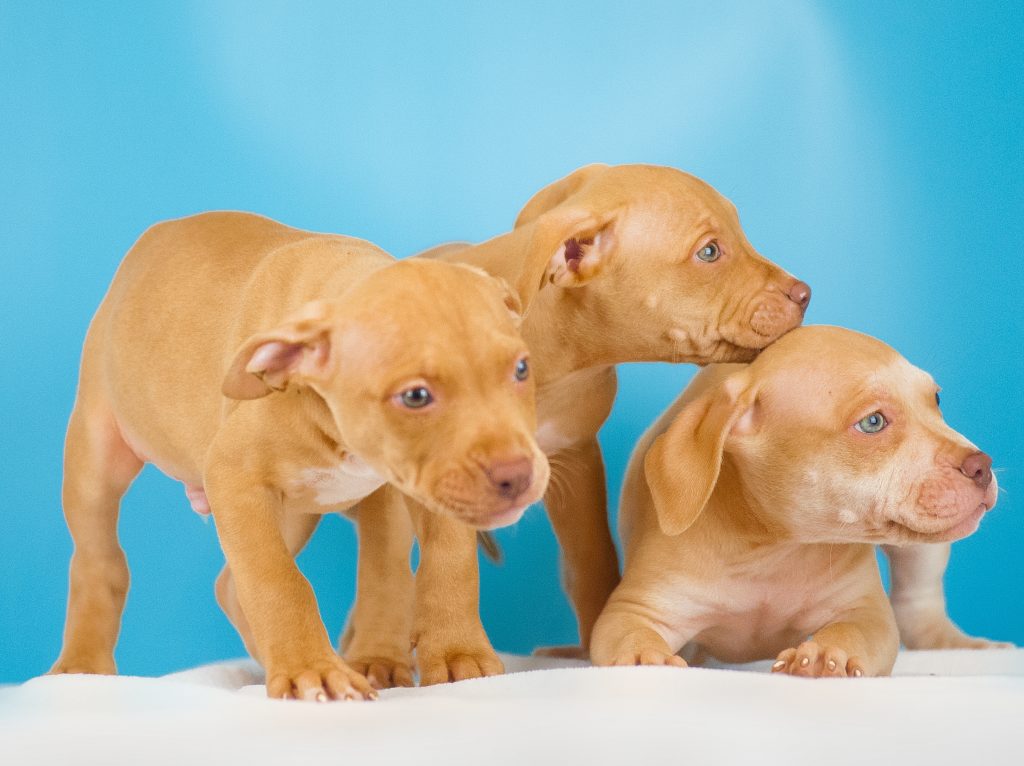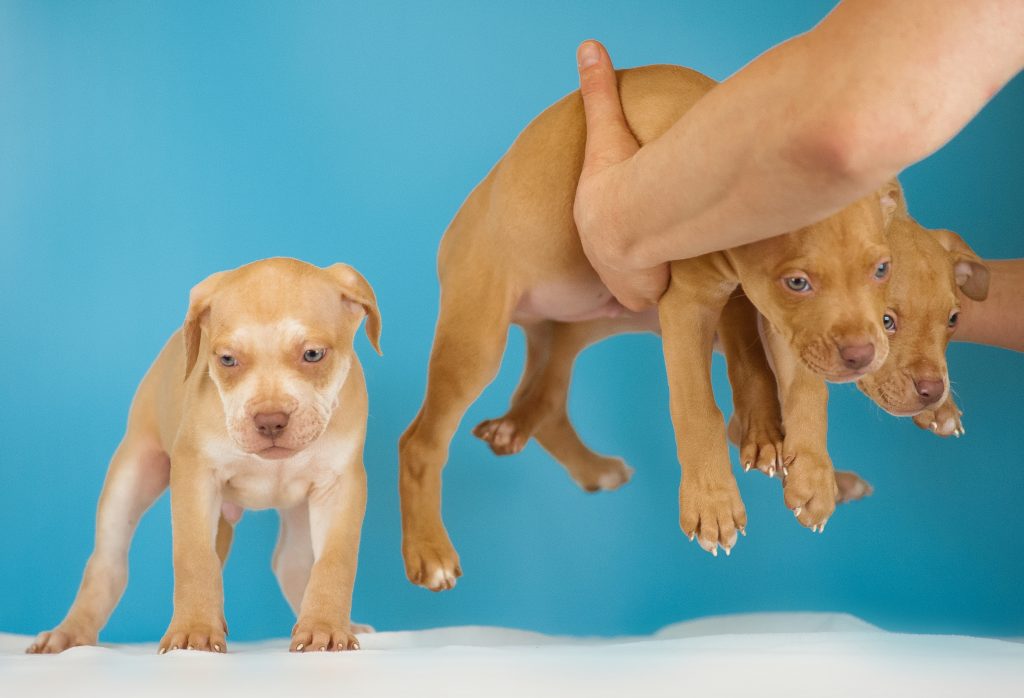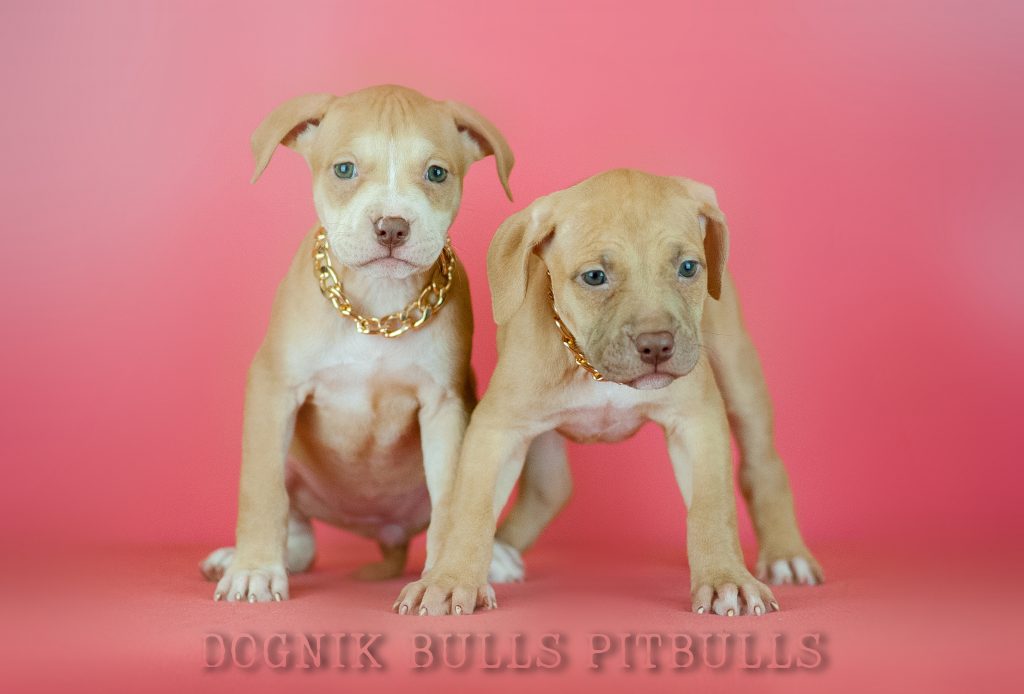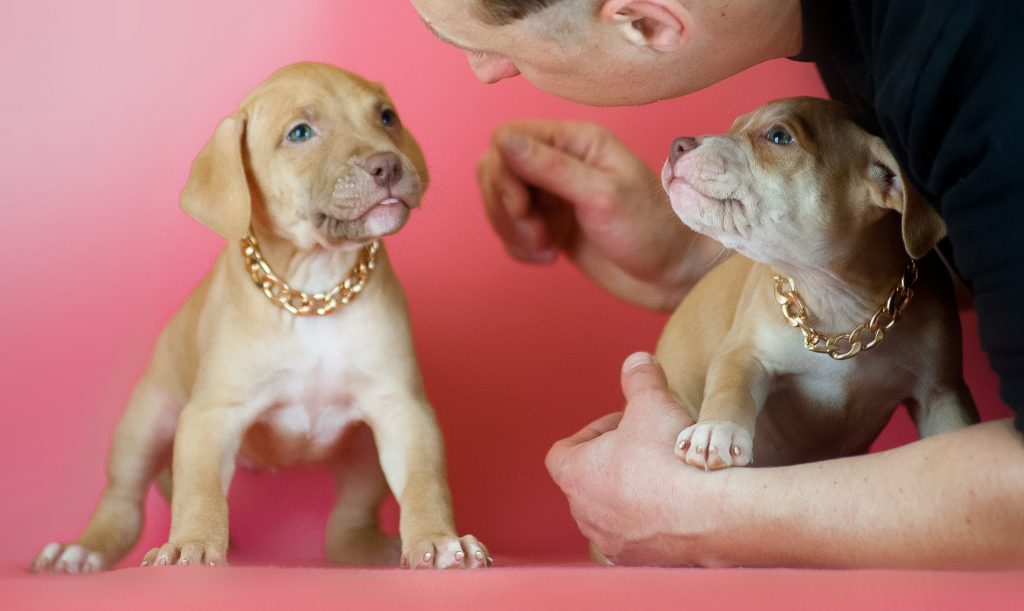 Video Dognik Bulls Muturganchik

All puppies live in a house in the forest, walk daily, are accustomed to snow, constantly breathe fresh air. They have strong paws, as they walk well and eat super premium food (hills puppy lamb and rice). In the kennel, puppies communicate with other dogs, play with the children of our neighbors, and fully undergo the initial socialization of the puppy. They are not afraid of loud sounds, fireworks, strangers, cars, etc. Puppies with a real pit bull character, as you can see in the video: they hang, play fearlessly, hold a grip, have pressure and drive. Gorgeous, purebred pit bull puppies. There are no analogues of this mating in the nearest countries now. Top quality pit bull puppies. Parents do not have allergies or other health problems. Mom and dad with a stable psyche, adequate dogs.
Pit bull puppies move to their homes with vaccinations by age, a veterinary European passport, a microchip registered in the European animal database, an ADBA pedigree (American Dog Breeders Association — the oldest and largest, reliable organization for registering purebred pit bull puppies in the world).
To buy a pitbull puppy from the Dognik Bulls kennel, write:
Email: dognikb@gmail.com
Instagram- dognikbulls