American Pitbull Terrier Puppy Tori Finland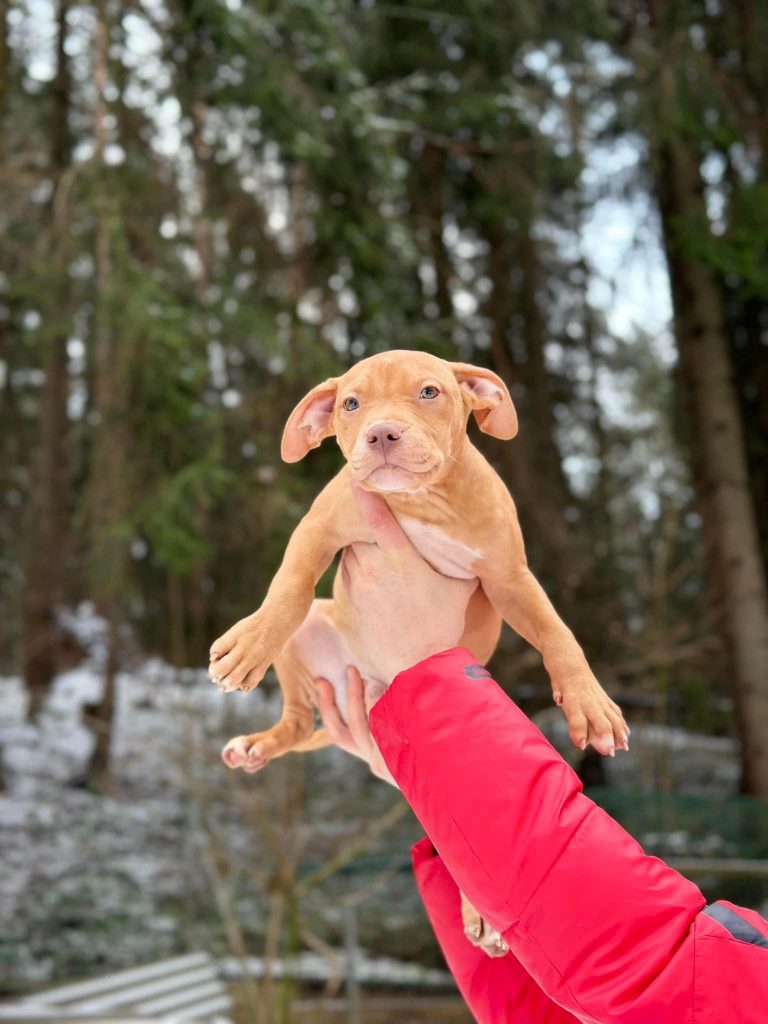 We have American Pit Bull Terrier puppies for sale! In an officially registered ADBA (American Dog Breeders Association) pit bull kennel — Dognik Bulls. We have been working with the Pit Bull Terrier breed since 2011.
From the mating of Millers Wild Storm aka Castle (brought from the USA) and Dognik Bulls Indiana (brought from Dagestan), 8 puppies were born.
For sale 1 red-nosed American Pit Bull Terrier puppy. Nickname: Dognik Bulls Komanchi.
Beautiful, no defects, healthy, active, athletic, smart, kind pit bull puppy. Age — 3 months. Completely ready to move to a new family. All vaccinations were delivered, including against rabies, quarantine was observed after all vaccinations. Received a European passport, microchip, ADBA pedigree. Completely pure American breeding line. Parents and ancestors Champions of different countries (and America) in exhibitions and sports competitions. Very high quality puppy.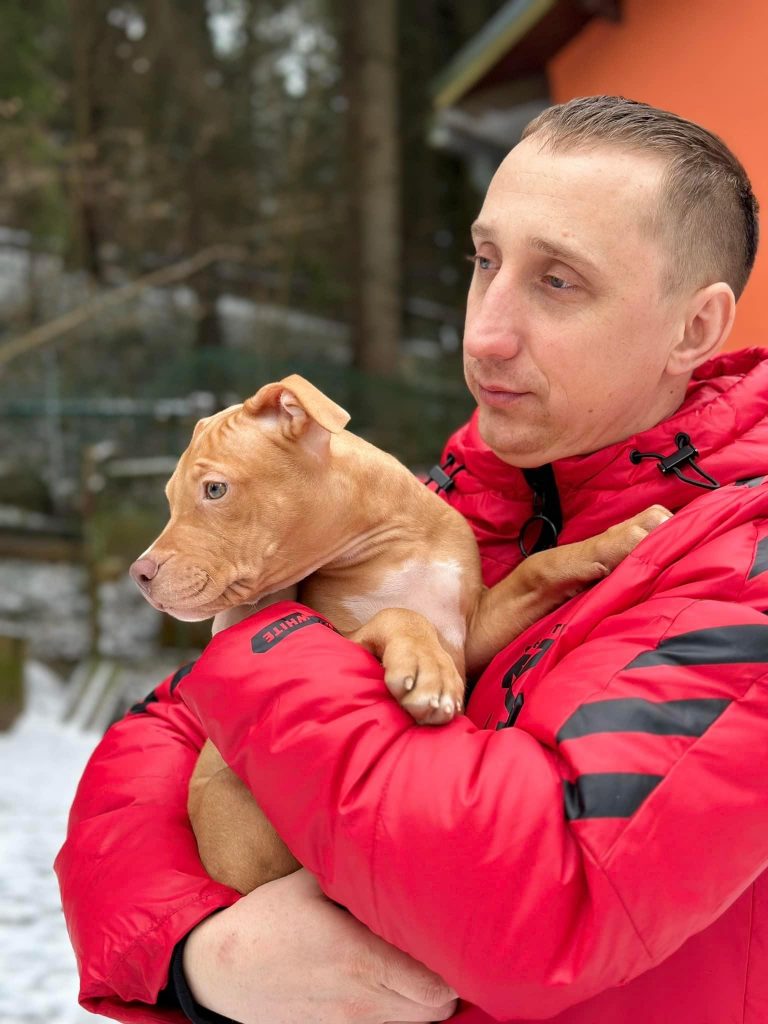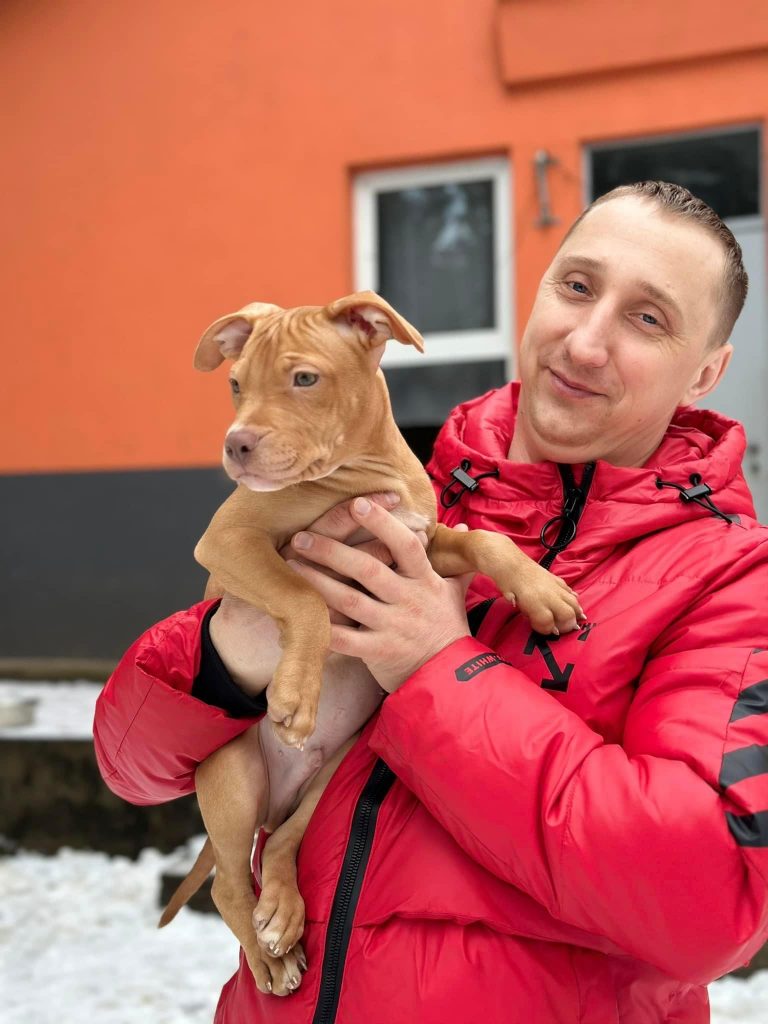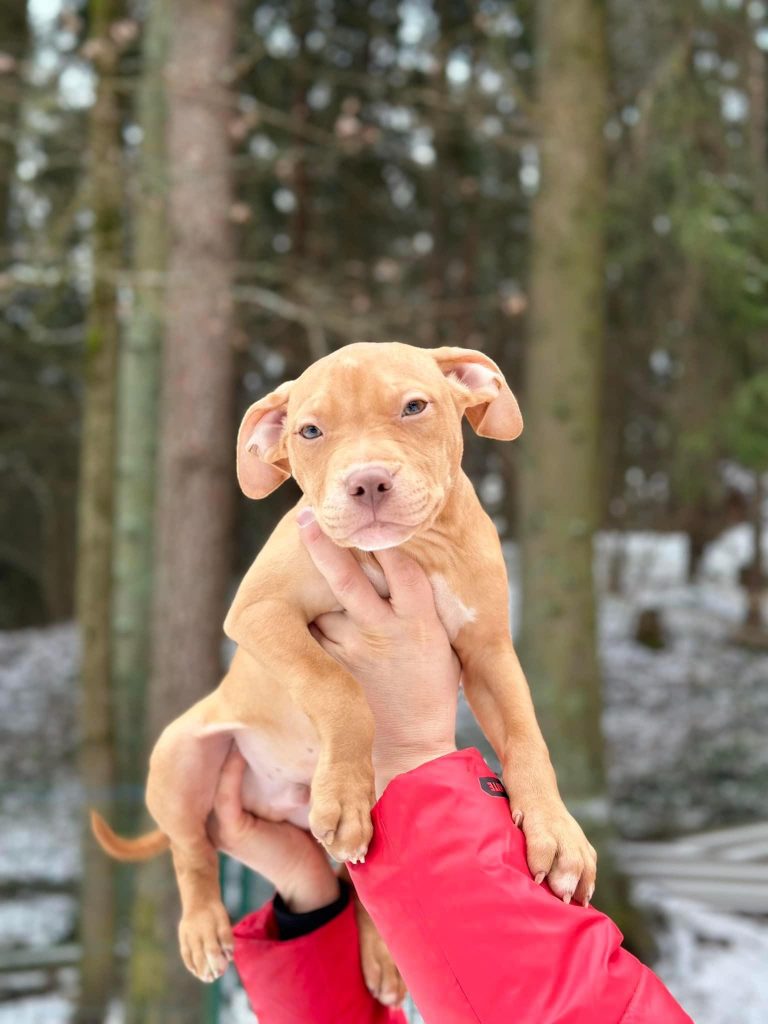 The price is 1500 euros. Delivery in Finland at the expense of the buyer.
Our pit bulls get along with people, children of all ages. Our dogs live in 20 countries of the world, delivery anywhere is not a problem. We are in touch with graduates of the nursery.
If you want to buy an American Pitbull Terrier puppy from Finland, write to us:
Email: dognikb@gmail.com
Instagram: dognikbulls